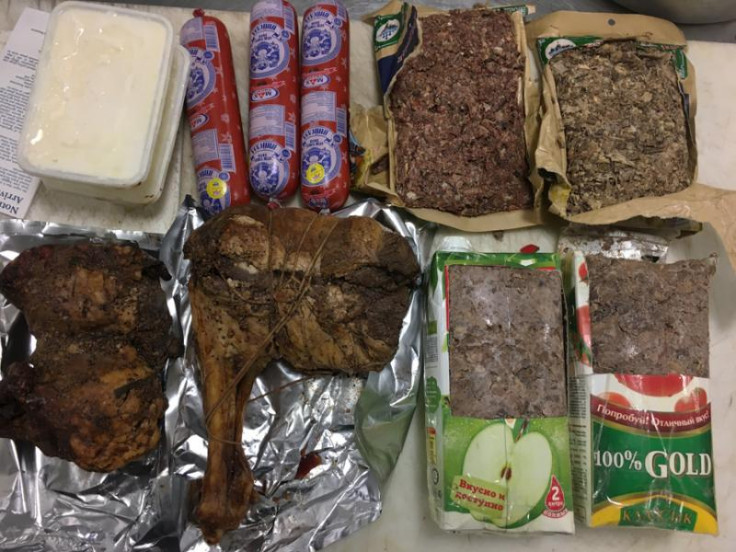 The US Customs and Border Protection agency (CBP) seized 42 pounds (19kg) of horse meat and genitals from two Mongolian travellers at Dulles International Airport in Washington DC. The seizure occurred on 29 January after the two women had arrived from Mongolia.
CBP said that 42 pounds (19kg) of horse meat and "other ruminant meat" was seized from the women, including 13 pounds (5.9kg) of horse genitals which one woman claimed were for medicinal purposes. Along with the meat, customs officials found three litres of yak milk.
Passengers are not allowed to bring horse meat into the US without it having "an official government horsemeat certification from the country or government it originates", CBP said. Horse meat from Mongolia is particularly prohibited due to worries about introducing new animal diseases to US livestock.
Neither woman was charged with any criminal offences and all the items were later incinerated.
"Customs and Border Protection takes no pleasure in seizing and destroying travellers' food products," said Wayne Biondi, CBP Port Director for the Area Port of Washington Dulles.
"We're in the business of protecting America's agriculture industries, like the livestock industry, from the potential introduction of animal diseases posed by these unpermitted food products."
CBP said that their agriculture specialists seize on average 404 agriculture pests and diseases and 4,638 materials for quarantine each day. The agency also noted that along with horse genitals, some other more exotic seizures have included live sea horses, cocaine hidden inside a fully cooked chicken, charred full monkeys and voodoo ceremony tools.