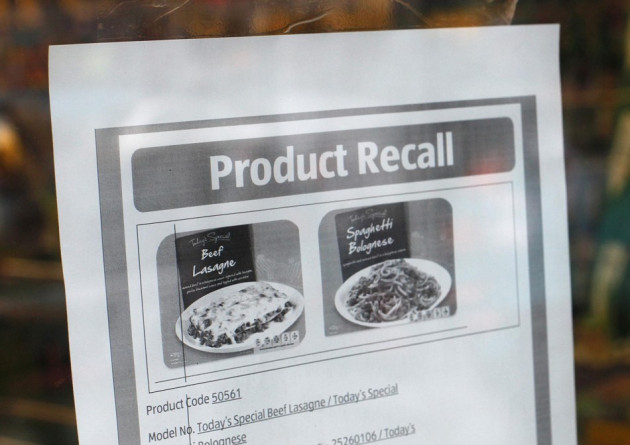 Environment Secretary Owen Paterson is all set to update MPs over the horsemeat scandal amid fears that the case of contaminated meat could become worse than it was previously believed.
The full scale of the scandal is yet to emerge as speculations over the health condition of the horses has also started doing the rounds.
Paterson has already ruled out a ban on EU meat products saying the current EU rules do not have the provision for that.
"I believe there should be a moratorium on the movement of all meat until such time as we can trace the source of contamination," said Conservative MP Anne McIntosh.
As the scandal widens, half a dozen French supermarket chains have already withdrawn frozen beef meals produced by Findus and Comigel fearing it may contain horsemeat. Food products sold in parts of the EU and the UK have been identified as containing horsemeat.
"We want to get the latest from the whole range of people involved in the food chain on what has happened and start to learn the first lessons," French Food Minister Guillaume Garot told AFP. France is expected to hold emergency talks with producers, consumers, retailers and distributors over the meat crisis.
"We thought we had certified French beef in our products. But in reality, we were supplied with Romanian horsemeat. We have been deceived," said the director of Findus France, Matthieu Lambeaux. Findus believes based on its initial investigation that the contamination "was not accidental".
Romania has also promised to probe the issue as two of the country's abattoirs have come under suspicion over its meat.
"I asked for a report (on the possible export of horsemeat) and I don't want to comment before the head of the Sanitary-Veterinary Authority presents it to me. I hope to identify exporters as soon as possible. In the end it is a matter of product control here, before they left for other EU markets," said Romanian Agriculture Minister Daniel Constantin.
Firms in the Republic of Ireland and Poland have also been affected by the scandal.