A US hospital has been forced to shut down its computer systems after criminal hackers infected the internal network with file-locking ransomware and demanded payment.
The Hancock Regional Hospital, in the state of Indiana, confirmed Friday (12 January) that it was running on pen and paper following the malicious cyberattack, which hit the day prior. Officials stressed that doors remained open, and that patient data was not compromised.
The hospital's IT administrators called in the Federal Bureau of Investigation (FBI) after realising the scale of the incident had escalated out of their control, reported regional news outlet Fox59.
On Saturday, the hospital confirmed its computer networks were still offline.
The hack impacted emails, online health records and internal operating systems, officials said.
A statement read: "Hancock Regional Hospital has been the victim of a criminal act by an unknown party that attempted to shut down out operations via our information systems by locking our computer network and demanding payment for a digital key to unlock it.
"Unfortunately this sort of behaviour is widespread in the world today, and we had the misfortune to be next on the list. We are working closely with an IT incident response company and national law enforcement. At this time, we are deep into the analysis of the situation and see no indication that patient records have been removed from our network.
"In addition to excellent performance by our IT department, our clinical teams have performed exceptionally well, and patient care has not been compromised. Our doors are open."
Meanwhile, Rob Matt, the institution's strategy officer, told The Indianapolis Star that the hackers, who remain unknown, launched the attack at 10pm on Thursday.
He said: "What we do know is that no patient information has been affected, so at this point, there's no understanding of any consequence other than our system is being held.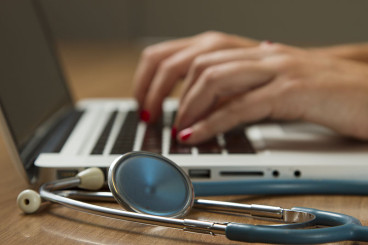 "We, like other hospitals, do disaster drills all the time, so this aligns perfectly well with drills that we've had throughout the years on how to continue to deliver world-class care when you have system failures or system breaches."
He said the financial demand was not met.
Hackers use ransomware, which typically spreads via email attachments, to lock down computer files. They then demand money – normally in the cryptocurrency Bitcoin – for a decryption key needed to free the network.
In February 2016, the Hollywood Presbyterian Medical Centre in Los Angeles was hit with a strain of ransomware, and officials ultimately paid the culprits $17,000 (£12,300) for systems to be restored.
In May last year, a global ransomware outbreak codenamed "WannaCry" caused widespread computer issues at the UK's National Health Service (NHS) after burrowing into its networks.
Both cybersecurity firms and law enforcement experts advise against paying hackers' demands. It remains unclear how much money the digital crooks demanded in this case.