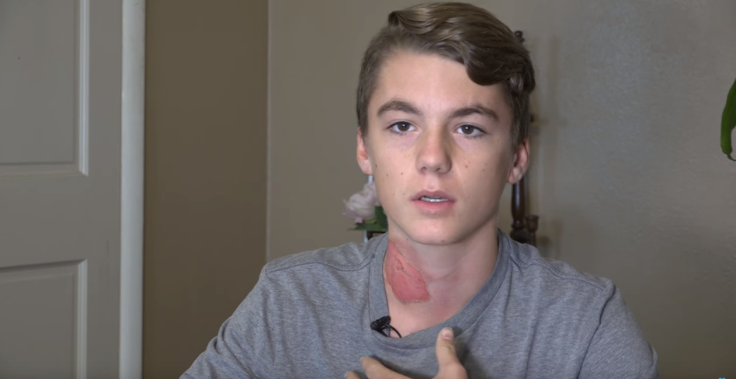 A teenager in the US state of Arkansas has suffered first and second-degree burns after boiling water was poured over him as part of a dangerous new online trend - the "hot water challenge."
Fifteen year-old Nikolas Conrad was was woken at 3am to find friends pouring boiling water onto his neck while another used a cigarette lighter to burn part of his arm.
Instead of seeking medical treatment, his friends simply dropped him at home in Little Rock, Arkansas, where his mother, Mickey Conrad, was shocked to see his skin peeling off his neck.
Mickey told Arkansas Matters that "it could have very well been his face. It could have been more intense, more damaging."
Nikolas described the pain as the worst of his life. "I felt this really bad burning in my neck and I woke up and I just started screaming and crying," he said.
He stayed in bed for two hours crying before eventually going to the bathroom to look at his neck. His friends told him that they didn't realise that the water, which had been heated up in a microwave, was so hot.
Mickey told local press that he had contacted the police about the matter and hoped that someone "paid" for what they did to her son.
Nikolas is expected to make a full recovery from his burns, but he isn't the first victim of what has become a social media challenge.
In early-August, 11-year-old Jamoneisha Merritt underwent treatment after suffering from severe facial and shoulder burns after a friend allegedly threw boiling water over her during a sleepover in New York.
WARNING- GRAPHIC VIDEO