House of Cards season 5 trailer: Frank Underwood claims America is 'lucky' to have him
Hugely-popular political drama is set to return to Netflix on 30 May.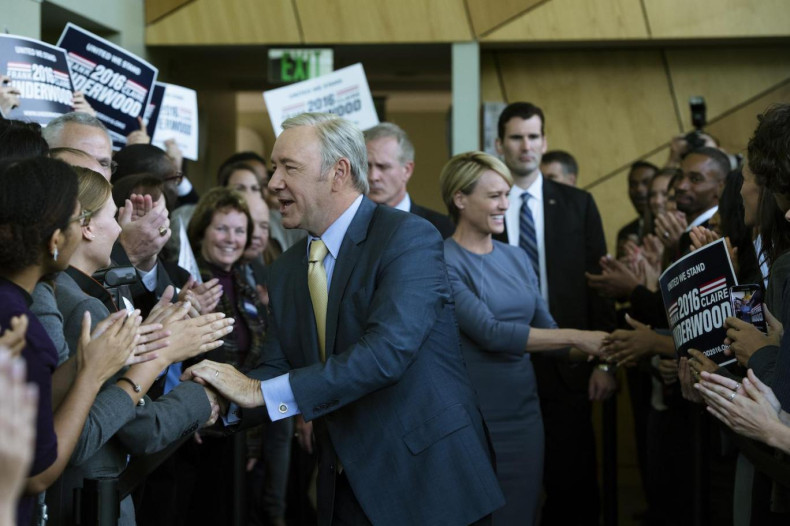 Ahead of the political drama's return on 30 May, Netflix has finally released the first trailer for House of Cards' hotly-anticipated fifth season and, unsurprisingly, it looks intense.
The clip sees – or, more accurately, hears – Kevin Spacey's Frank Underwood deliver a rousing monologue, to his on-screen wife Claire (Robin Wright), about the future in a speech dripping with his usual sinister undertones.
The last time we saw the pair, Frank was campaigning against Republican nominee Will Conway (Joel Kinnaman) to maintain his title as the president of the United States, alongside running mate Claire. In season four's finale, Underwood broke the fourth wall – having witnessed the execution of a man being held hostage by terrorists – declaring war on extremism. As Claire looks fixedly into the camera lens, it is clear that the tempestuous twosome are finally on the same page. Season five looks set to follow the same dark path...
"The American people don't know what's best for them. I knew, I know exactly what they need," Underwood explains to his other half, in the recently-released teaser. "They're like little children, Claire. We have to hold their sticky fingers and wipe their filthy mouths. Teach them right from wrong. Tell them what to think and how to feel and what to want."
He continues to demonstrate his controlling ideals by saying: "They even need help writing their wildest dreams; crafting their worst fears. Lucky for them, they have me. They have you. Underwood 2016... 2020... 2024... 2028... 2032... 2036... One nation; Underwood."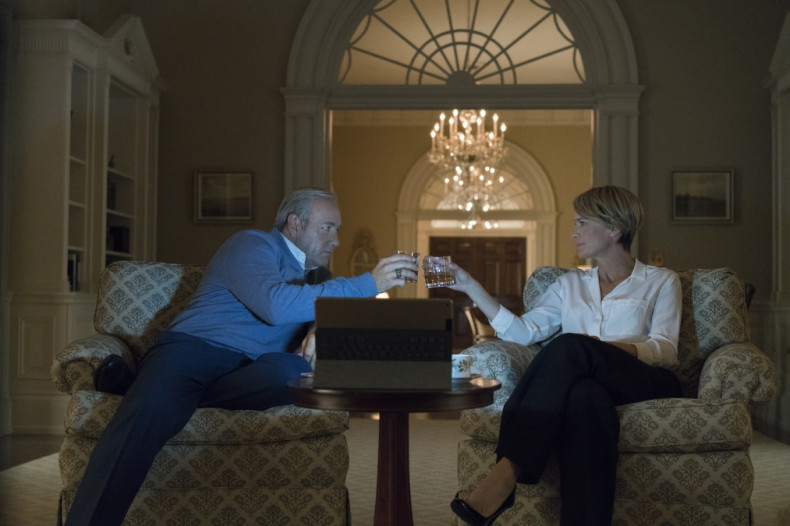 Sounds like he's planning on lurking around the Oval Office for a good few years yet. We just feel sorry for those who will inevitably get in his way throughout those campaigns...
Eager-eyed fans of the show will also spot familiar faces such as writer Tom Yates (Paul Sparks), White House Chief of Staff Doug Stamper (Michael Kelly), Claire's campaign manager LeAnn Harvey (Neve Campbell) and journalist Tom Hammerschmidt (Boris McGiver), who appears to get his hands on some intriguing autopsy photos. Newbies this season include Patricia Clarkson (glimpsed in the trailer) and Campbell Scott.