May 2017 is nearly upon us and, in true Netflix fashion, the streaming service has uploaded a huge number of great titles to watch, from the continuations of popular television series such as Sense8, Unbreakable Kimmy Schmidt and House of Cards to Brad Pitt-starring movie War Machine.
But with so many new titles to check out, how do you narrow down what's worth your time? To help you decide what best suits your binge-watching tastes, IBTimes UK has compiled a list of what's hitting the platform over the next month (and when)...
Crash (1 May)
Oscar-winning crime drama Crash is one of the first titles to land on the streaming service in May. Boasting a star-studded cast including Thandie Newton, Don Cheadle and Sandra Bullock and set over two days, it follows the lives of several individuals who become involved in a Los Angeles car-jacking in some way. The film itself explores themes such as race, loss and social stereotypes.
The Virgin Suicides
Before director Sofia Coppola returns to the big screen with her upcoming thriller drama The Beguiled, check out her earlier work The Virgin Suicides on Netflix from Monday 1 May. Based on the 1993 debut novel by Jeffrey Eugenides and starring Kirsten Dunst, it follows a group of young male friends who become obsessed with five mysterious sisters who live a sheltered life under their strict, religious parents.
Sense8 (5 May)
Sense8 centres on eight strangers from all around the world, living in countries such as Kenya, Germany, England and the US, after they become mentally and emotionally connected following a joint vision of a woman's violent death.
Gradually, they discover that they have become Sensates, seemingly normal human beings who are able to communicate, sense, use each other's knowledge, language and skills all through their new-found powers. But things don't look so optimistic when they learn a man called Mr Whispers is hunting them down and harness their power for his own personal gain.
It's Always Sunny in Philadelphia - Season 12 (7 May)
All ten episodes of the 12th season of It's Always Sunny in Philadelphia will be available to stream from 7 May. The show itself focuses on five friends who run an Irish bar in the titular US state. Rob McElhenney, Glenn Howerton, Kaitlin Olson, Charlie Day and Danny DeVito star.
Closer (10 May)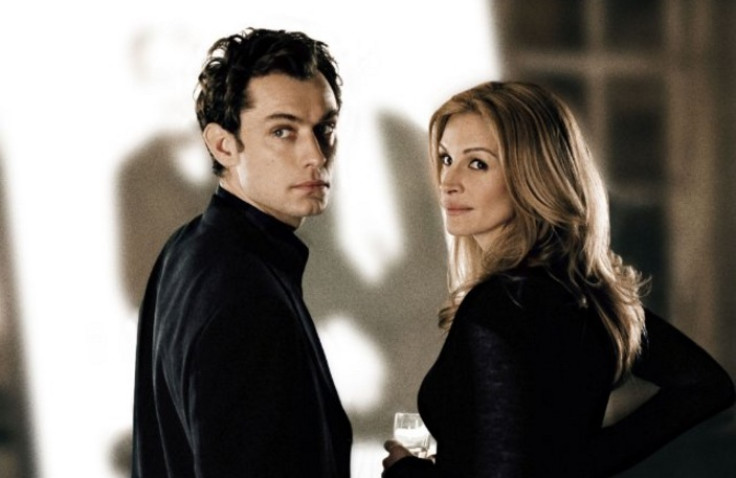 Mike Nichols' drama Closer, based on Patrick Marber's award-winning, eponymous 1997 play centres around journalist Dan (Jude Law), who is torn between his loving-yet-clingy girlfriend Alice (Natalie Portman), and the austere, intellectual photographer Anna (Julia Roberts). Little does he know that Anna herself is unsure whether she likes Dan or honest-but-brutish doctor Larry (Clive Owen).
Hot Fuzz (11 May)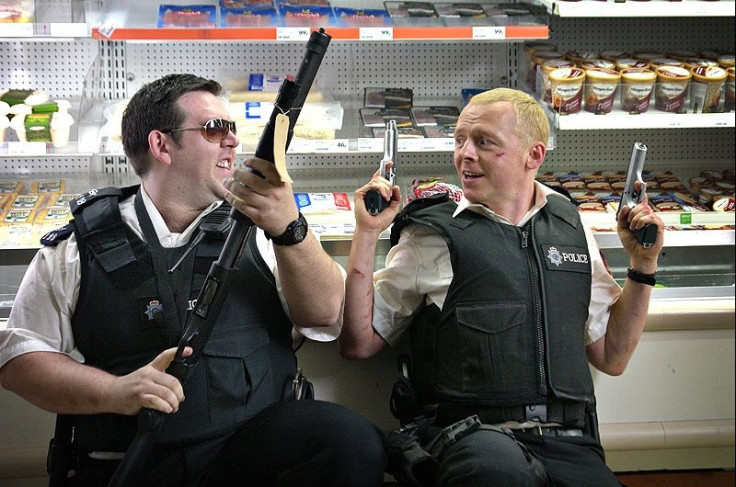 Hot Fuzz sees Simon Pegg play by-the-book London policeman Nick, who gets transferred to a remote English village and paired with a foolish new partner named Danny (Nick Frost). Everything there is painstakingly quiet and non-exciting, leaving Nick craving for his exciting crime-fighting life style back in the city...
That is until two actors passing through the town are found decapitated and the rest of the police force try to pass it off as an accident. Unwilling to accept what he's been told, Nick begins investigating the deaths with Danny's help, and soon sets out to prove that the shady residents are carrying out a sinister conspiracy.
Master of None – Season 2 (12 May)
Once again, Aziz Ansari writes and stars in the second season of Netflix original comedy Master Of None. The show centres around Dev, a 30-year-old actor living in New York as he juggles both his professional and personal life. Each episode explores Dev's everyday dilemmas, depicting anything from him going on dates and starting a new job to choosing what to eat for dinner.
Selma (15 May)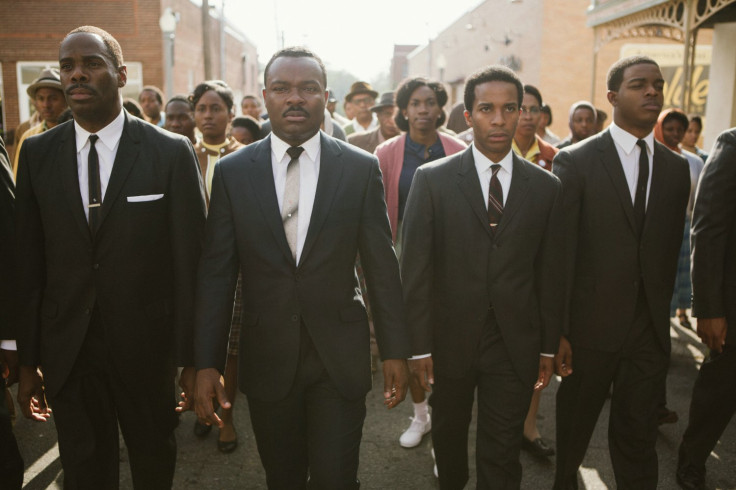 Directed by Ava DuVernay, Oscar-winning biopic Selma chronicles Martin Luther King's epic civil rights campaign in 1965, which culminated in a march from Selma to Montgomery in Alabama in a bid to get equal voting rights for all. Starring Oprah Winfrey, Carmen Ejogo and David Oyelowo as King, the film won an Academy Award for best original song but was also up for best picture back in 2015.
The Keepers (19 May)
Pipped as the new Making A Murderer, The Keepers is an upcoming seven-part documentary series that investigates the disappearance and unsolved murder of Baltimore nun and teacher Sister Cathy Cesnik back in November 1969.
The show concentrates on key moments throughout the timeline from then until now, such as when the case returned to the spotlight in the 1990s when one of Sister Cathy's former students came forward to say that she had been abused by the school's chaplain and taken to Sister Cathy's body before it had been discovered. She claimed that during the visit, she had been told: "See what happens when you say bad things about people."
Unbreakable Kimmy Schmidt - Season 3
After getting accustomed to life in New York City after living in an underground bunker for fifteen years and reconnecting with her mother in season two, Kimmy (Ellie Kemper) decides to embark on a new challenge in season three; going to college. What could possibly go wrong?
The Cabin in the Woods (25 May)
Written by Joss Whedon, The Cabin In The Woods isn't the typical teen-horror movie you would come to expect from its title, it purposefully tries to buck the trend of hunky young characters getting offed one-by-one by trying to ridicule itself in an unique way.
The story follows five friends as they visit a remote cabin in the woods, where they get more than they bargained for. Together, they must discover the truth behind the cabin and just how they got to be there in the first place.
Bloodline – Season 3 (26 May)
Netflix thriller drama Bloodline returns for its third and final season towards the end of the month. If you're not familiar with the show, we suggest you catch up, but know that it centres on the Rayburns as black sheep of the family Danny (Ben Mendelsohn), mysteriously returns home after years away, forcing his relatives to confront each other over their respective dark pasts. (Not that any of their presents are that much brighter.)
War Machine
Inspired by best-selling novel The Operators: The Wild and Terrifying Inside Story of America's War in Afghanistan by Michael Hastings, satirical comedy War Machine follows General Glen MacMahon (Brad Pitt), a commanding general of both international and US forces in Afghanistan.
Hell-bent on winning the "impossible" war once and for all, MacMahon along with his fellow commanders and press advisers charge across the globe dealing with difficult international alliances, the dangerous minefield of Washington politics, the influence and aggression of the media, and the day-to-day task of being victorious in the war itself. All whilst struggling to stay connected to the men and women outside of the battlefield.
House of Cards – Season 5 (30 May)
Robin Wright and Kevin Spacey reprise their roles as Claire and Frank Underwood for the fifth season of popular political drama House of Cards. Loosely based on the UK television series of the same name, the earlier seasons focused on Frank's ascension to the Oval Office through dirty dealings and corrupt actions.
After being elected as president of the United States back in season three, Frank must now continue his campaign for re-election alongside his wife, amidst a climate of terrorist paranoia. What will he do to make sure he's stays on top this time? We're guessing it won't be above board.
Cruel Intentions (31 May)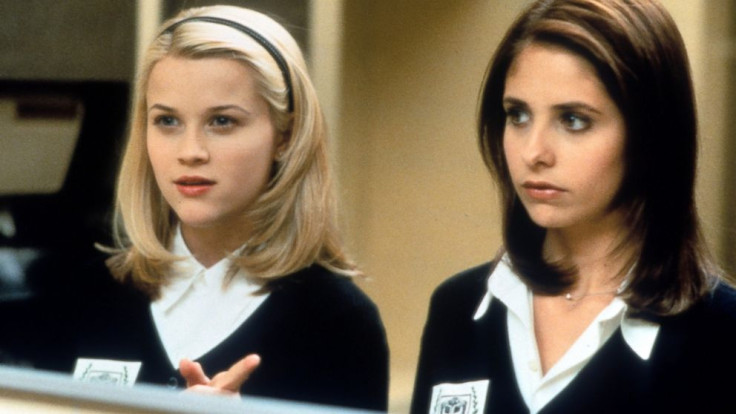 Cruel Intentions centres on Kathryn (Gellar) and Sebastian (Ryan Phillippe), a pair of seductive, manipulative step-siblings who always get their way. One day, Kathryn makes a bet with Sebastian that she thinks he will never win: Sebastian must bed Annette (Reese Witherspoon), the innocent daughter of their school's headmaster, before the end of summer break.
If Kathryn wins, she gets Sebastian's vintage 1959 Jaguar Roadster. If Sebastian wins, he gets Kathryn, the only girl he knows he'll never have. Also in play is Cecile (Selma Blair), a naïve girl whose mother had enlisted Kathryn to help her fit in at her new school. However, Kathryn (with Sebastian's help) plans to ruins Cecile's reputation as revenge on Kathryn's ex-boyfriend, who left her for Cecile.