As David and Louise Turpin's case of torture and child abuse continues in court, sources familiar with the couple have come forward to talk about the duo's history. Most recently, Teresa Robinette, sister of Louise, revealed that her parents had mixed feelings about the couple since they started dating back in 1984.
Robinette told the Daily Express that David, then 24, allegedly kidnapped her sister from her high school in order to run away and elope. "The day he came and picked her up from school, I was told he told her that if she would elope with him and marry him he would give her everything she ever wanted," she told the news website. Louise was 16 years old at the time.
The couple reportedly travelled 1610km from West Virginia to Texas before they were stopped by police.
"My mum, who had let them date, ended up being the one telling the police they had to send her home," the sister recalled, adding that her father did not share the same opinion and was opposed to their relationship.
"My dad said, 'No, she has made her choice, she should go off and live her life.' He was angry at my mum for letting them date. He was so upset. He told her it was all her fault," she continued.
"He got on the phone and told Louise, 'This is the life you want, you're now an adult, I love you and I'll always be your daddy, but now you can take care of yourself'."
David and Louise returned to their hometown where they got married in a small ceremony before returning to Texas to begin their married lives.
The couple made headlines recently after it was revealed that they abused, tortured and starved their 13 children in what has been nicknamed California's "House of Horrors".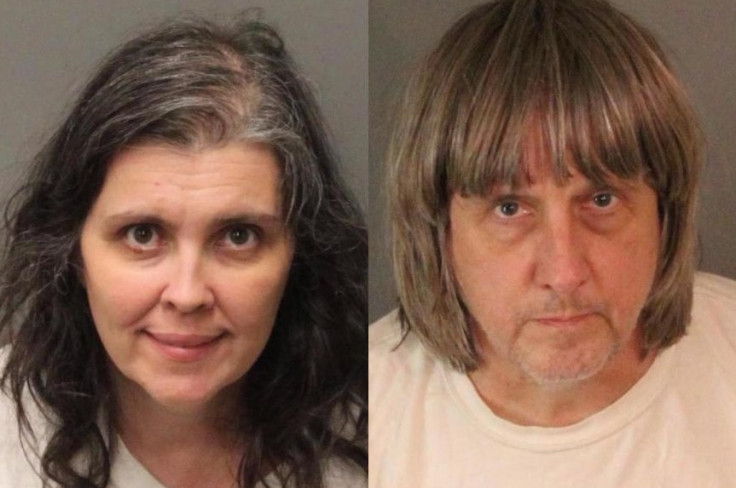 They have both been charged with 12 counts of torture, 12 counts of false imprisonment, six counts of neglect and seven counts of abuse against a dependent adult. David has also been charged for performing a lewd act on a child under 14.
James Turpin, the accused man's father is still unable to believe his son ill-treated his children by chaining them up and denying them food. He told The Associated Press that he plans on visiting the children to "find out the real story".
Robinette, however, is less reluctant to believe the reports and said she hopes her sister gets punished. "I hope they suffer as much, if not more, than those kids suffered," she said. "I hope they torture my sister for the rest of her life."