Turpin family 'torture': How easy is it to home-school children in California?
KEY POINTS
David Turpin was listed as the principal of the Sandcastle Day School.
Police found children shackled to furniture at the address in California.
Police have arrested two parents after they discovered 13 children "shackled" to furniture at their home in California, raising questions about how a home-school was allowed to operate at the address.
David Turpin registered the house in Perris, east of Los Angeles, as a private school named the Sandcastle Day School in 2011. In the 2016 to 2017 school year it had six students, one in each fifth, sixth, eighth, ninth, 10th and 12 grades, according to the California Department of Education website. It is believed all 13 students were David and his wife Louise Anna Turpin's children.
The authorities were alerted to the abuse when a 17-year-old girl escaped from a window at the property and phoned the police. Officers discovered 12 of her brothers and sisters aged between two and 29-years-old at the property.
The Turpins are being held on $9m bail and face torture and child endangerment charges.
The case has shone a spotlight on the laws surrounding home-schools in California.
Under state law, children between the ages of six and 18 must attend public day school. However, parents can also choose to educate their child outside of the public system by joining an existing private school, through a public charter or independent study program, or - as the Turpins appear to have done - by opening a private home based school.
This involves filing a Private School Affidavit, which can be completed online. It asks basic information such as the name of the school, enrolment practises and the school years of students.
Parents in charge of home-schools are not required to report to the school district as they operate outside its jurisdiction. Private school teachers also do not need qualifications, but must be a "persons capable of teaching", according to state law. That means students aren't required to sit exams or show academic progress in other conventional ways.
Parents must, however, note pupil attendance, including absences for half a day or more. Schools are required to teach pupils how to speak English as well as cover the branches of study required in public school. These include mathematics, social sciences, science, visual and performing arts, health, and physical education.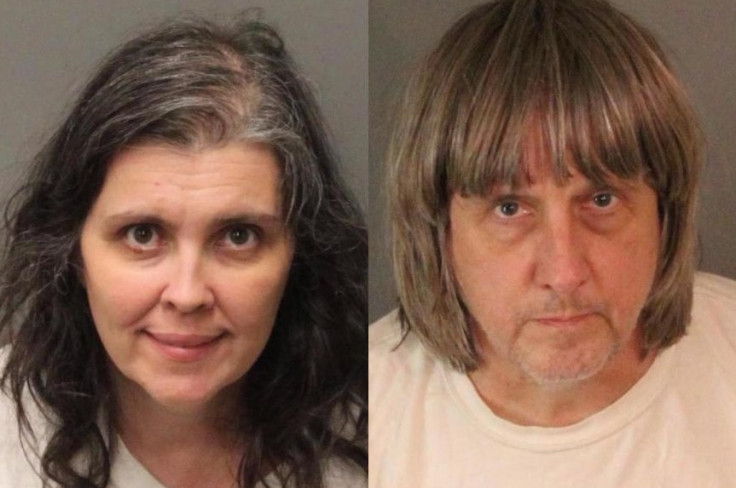 While employees of private schools must pass criminal background checks, this does not apply to family members teaching children.
Between 2016 and 2017, more than 3,000 private schools were opened in California alone, according to the CDE school directory. The size of institutions ranged from six children to several thousands.
In 2008, a court ruled that home-school teachers should have certification after a father was alleged to have abused his eight children. However, it was scrapped after six months following protests from home-schooling advocates.
In light of the Turpins' alleged crimes, groups are calling for home schools to have contact with officials who are obliged to report signs of abuse, for instance a doctor.
Rachel Coleman, executive director of the Coalition for Responsible Home Education told the Huffington Post: "Kids in these situations don't have the resources as kids who attend public schools, like a guidance counsellor they can go to, or a teacher they can go to.
"In most states you can be convicted of child abuse and go on to home-school your children."
Pam Sorooshian of the HomeSchool Association of California, told BBC News that the system is open to abuse. However, she argued that asking parents to report to the CDE or be subject to check-ups would simply make it harder for functioning schools rather than preventing rare abuse cases, as parents would find another way to carry out crimes.
"We need to think hard about what would really help. It's too easy to go under the radar," she said.