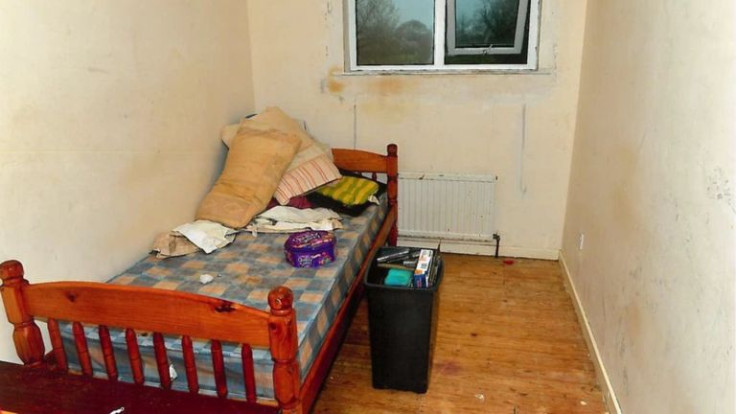 A husband and wife from Northern Ireland who kept a mentally disabled woman as a sex slave have been jailed.
Keith Baker, 61, and wife Caroline, 56, repeatedly raped and sexually abused their vulnerable victim over a period of eight years – paying her in Quality Street sweets if she had been "good".
They kept her imprisoned in a squalid room with no light, carpet or bedding, and forced her to use a toilet overflowing with human waste.
The handle of the room's door was also removed to prevent her escaping, while a CCTV camera was installed on the ceiling to record the sex crimes.
The victim, who has severe learning difficulties, was "severely emaciated" when she was eventually rescued by police, weighing just six stone and having only a single sound tooth left in her mouth.
Admitting a catalogue of sex offences, Keith Baker was on Tuesday (4 April) sentenced to 15 years in prison and will remain on licence for five years after his release. His wife received a three-year sentence with 18 months to be spent in jail.
Police believe the married couple had taken the victim – reported to be now aged in her 40s – from her home in Suffolk, England in 2004.
She was reported missing by her husband, who also has learning difficulties, but was taken to the Bakers' home in Craigavon, County Armagh before she could be rescued,
The home was described in court as a "house of horrors" where the victim was repeatedly sexually abused by the Bakers, and was also passed around to other unknown men.
The court heard how the offences only came to light in 2012 when another woman, Mandy Highfield, told the authorities of a female being held captive by the Bakers.
Highfield, who also lived at the property and was the mother of Keith Baker's children, said she too was abused.
This included one occasion when Keith Baker punched her in the stomach and threw her down the stairs while six months pregnant, she said.
"If we'd go out, he'd be as nice as pie and then, when we were on our own, he'd hit me because I'd been talking to people," she told the BBC.
"I wasn't allowed to talk to anybody or have friends or even talk to my family."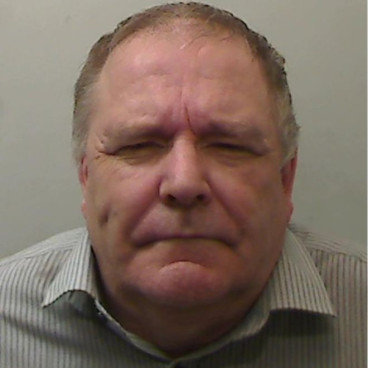 Describing the small room used to imprison the vulnerable victim, Highfield added: "Keith took the handle off the door. There was no light bulb in the light, no carpet on the floor, no curtains up against the window. It was like a little prison."
The victim appeared confused when eventually rescued by police, not knowing how long she had been kept in the room.
The Bakers were found to be living in two adjoining semi-detached houses where "men lived in one half and the women in the other".
When interrogated by the police, Baker denied all allegations and claimed the sex was consensual.
But video recordings and still images were found on computers, cameras and storage devices at the homes showing the Bakers' sexually abusing the victim.
Det Ch Sup George Clarke, head of the Police Service of Northern Ireland's Public Protection Unit, said his officers were shocked by what they uncovered.
"It became very clear to the detectives that it wasn't just a case of physical abuse but that there was a very depraved sexual element to this," he told the BBC.
"This woman was raped repeatedly by Baker who was aided and abetted by his wife. It would also appear that these assaults were on occasions recorded and we can only assume that was for the sexual gratification of Baker."
He said it was "almost impossible to estimate or imagine the suffering that she's gone through".
"The abuse and the fear that she was living with must have reached a stage where the grotesque, grotesque treatment and abuse became just her normal life.
"I think that in my time in the police I've never come across a crime that is quite so depraved and awful."
During sentencing at Craigavon Crown Court on Tuesday, Judge Patrick Lynch QC described Keith Baker as a "Svengali-type figure" who exercised great control over his wife, who was a "pawn doing his bidding".
"It is not easy to understand how these individuals have so lost their moral compass that they could subject an individual who clearly exhibited serious mental defects to mistreatment, in sexual terms depriving her of any dignity and even the most basic of living standards," he said.