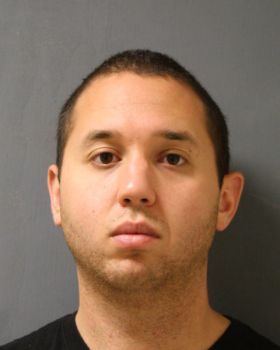 A police officer with a foot fetish was arrested and charged on accusations that he asked sexual favours from a woman he pulled over.
Officer Patrick Quinn, a married man with two young daughters, was charged with official suppression.
According to the Texas Penal Code, this is aimed at a public servant acting under his employment to commit an offence if he intentionally denies or impedes another in the exercise or enjoyment of any right, privilege, power, or immunity, knowing his conduct is unlawful; or intentionally subjects another to sexual harassment.
A woman filed a report to authorities that she was pulled over by Officer Quinn at 3am on 11 August, according to the Houston Chronicle. She was on her way home from a friend's apartment, the Harris County District Attorney's Office said.
The allegations state that Quinn stopped the female motorist over expired insurance, but then told the woman he smelled marijuana in the car. When she consented to a search, the police officer is said to have found a marijuana grinder. The woman denied she was the owner of the grinder.
Officer Quinn then told the woman he had a foot fetish and told her if she let him smell her feet, she could go free, said the DA's office.
The woman started taking off her socks, and Quinn told her that if he smelled her feet he would probably lick them. He also asked for her underwear if she wanted to be released, according to the complainant.
But after she took off her underwear and attempted to give it to Quinn, the police officer apparently had a change of mind and at this point let her go.
The officer was arrested on 24 October and placed on paid administrative leave.
The Cy-Fair school district released a statement to Click2Houston saying: "We are appalled by the nature of the allegations brought forth against one of our officers," read the statement.
Authorities are looking into whether Quinn may have made similar requests to other women he stopped.
The 26-year-old officer with the Cypress-Fairbanks school district in Houston, Texas is currently free on a $2,000 bond. His lawyer declined to comment on the charges.