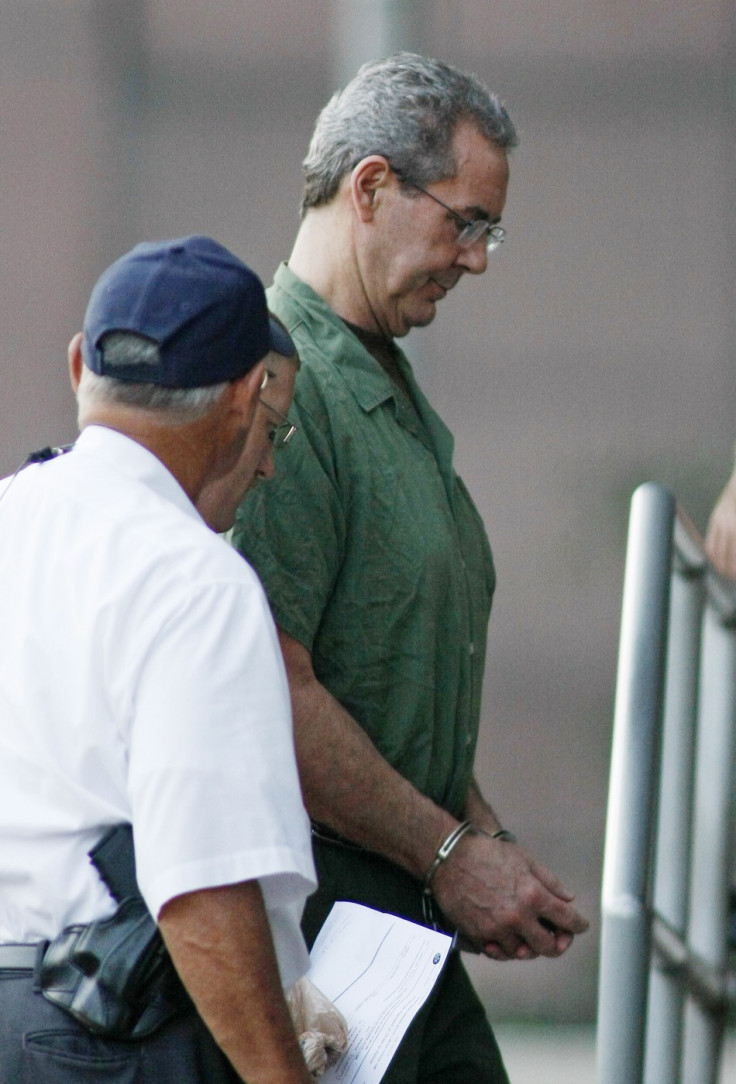 Judges at Houston District Court will decide if businessman Allen Stanford is sound enough to stand criminal trial.
If Stanford is declared fit, his trial would resume from next month. The 61-year-old financier, who was accused of running a $7 billion Ponzi scheme, has been in custody since his June 2009 arrest and was present at the hearing.
Lawyers representing Stanford have argued that he is incompetent to undergo trial as he suffered a brain injury in a 2009 prison fight with another inmate and is addicted to anti-stress medicines.
Stanford, Reuters reports, suffers from retrograde amnesia, due to which he is unable to recollect key events of his life prior to the 2009 fight.
The amnesia that Stanford has described "is incredibly rare. There is hardly any documented medical research," Dr. Robert Cochrane, the staff psychologist at a federal prison hospital in North Carolina who evaluated Stanford, said in court Tuesday.
Prosecutors say Stanford is faking his memory loss and that there is no evidence to support his claims. They argued that his trial should proceed as scheduled Jan. 23.
Stanford's lawyers countered that the prison fight caused severe brain injury and drugs prescribed afterward have impaired his memory.
Cochrane was also asked by the court about Stanford's latest competency tests, residual effects of medication and other health conditions. In early September, Stanford was diagnosed with heart and liver ailments.
The psychologist added that Stanford's medical condition may hamper his abilities, but "I see no brain injury that stands in the way of his standing trial."
In defence, Dr. Richard Lawrence Pollock, a neuropsychologist, argued that Stanford's brain injury could have affected his cognitive skills and that, rather than memory problem, might hamper his ability to help his lawyers, reported Reuters.
"Mr. Stanford would have a very difficult time assisting an attorney at trial," the news agency quotes Pollock as testifying before the court.
"The main reason is he is not able to maintain focus or attention."
"He does not have cognitive snap, sharp thinking or clear speech," Pollock said. "He can't function on those levels right now."
Stanford, charged with fraud, conspiracy and money laundering, is pleading not guilty. He is alleged to have been running a Ponzi scheme through the Stanford Financial Group, selling fraudulent certificates of deposit issued by his offshore bank.
A Ponzi scheme is illegal in the U.S.; funds from new investors are diverted to pay existing investors. Earlier in January, the court had ordered Stanford to seek mental health treatment after the court found that Stanford was unable to assist in his defence.
The judge on Tuesday clarified that he would base his decision only after hearing the testimony from medical professionals.