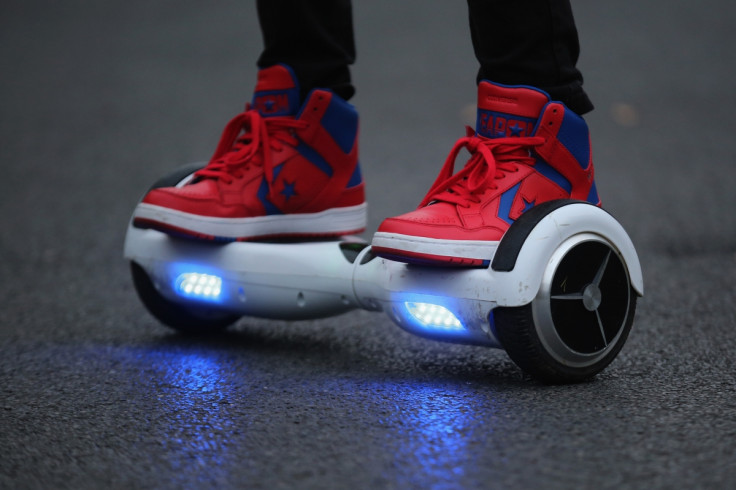 A hoverboard is believed to have sparked off a fire just 10 minutes after it was plugged in for charging causing a house in Melbourne to burn down. The five-member family living there managed to escape the fiery blaze.
Ash Ibraheim, whose house was charred in the 4 January incident, told ABC news, "My daughter came running into the lounge room and said there was a fire in the bedroom. I ran there to try to put it out but it was too late as the bed had caught fire. In the panic of it all, I slipped, fell on my back. And then by the time I sort of came to stand up there was an explosion and I just sort of scrambled and ran out."
Ibraheim said he was aware of reports of hazards posed by substandard hoverboards and had researched the particular model before he bought them as gifts for his children. The Australian Competition and Consumer Commission had warned hoverboard enthusiasts before Christmas of the dangers of models that did not comply with safety standards.
Several warnings have been issued by government authorities on the hazards posed by substandard hoverboards and the equipment has even been barred on many international flights. In late 2015 the UK's National Trading Standards had found 88% of a batch of the self-balancing boards they had seized unsafe for use.
Meanwhile, fire safety authorities who examined the damage at the Melbourne home said the hoverboard's charger did not comply with safety standards. They were in the process of trying to identify the brand and supplier of the product that was bought from Sydney.
"It overheated for some reason and caught fire and no one saw it till it was too late. In this case the family was fortunate to be able to get out of the house," said acting commander Phil Smith from the Melbourne Fire Brigade. The incident serves as a warning about the dangers of leaving charging items unattended, he said.