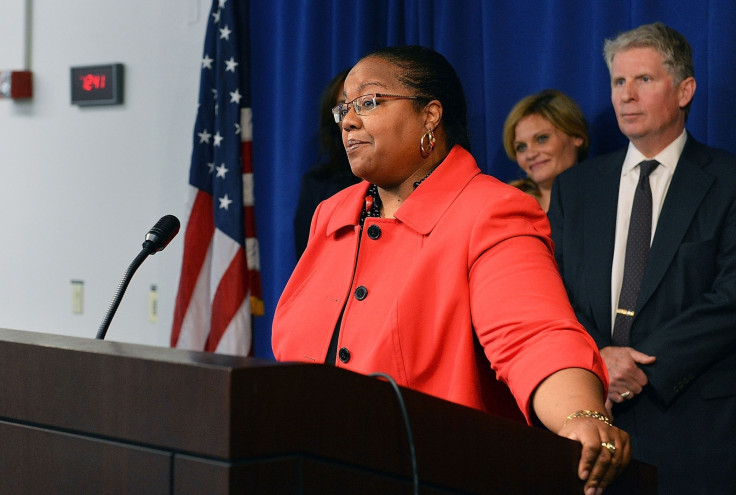 It was in 2009 that a routine tour of a Detroit police station in the US state of Michigan led to the discovery of more than 11,000 untested "rape kits".
Carrying DNA evidence of alleged sexual assaults dating back to 1984, the next eight years saw Prosecutor Kym Worthy undertake a personal crusade – to submit the kits for testing, investigate the allegations and bring offenders to justice.
In the process, she has provided a frightening snapshot of the scale of sex attacks in just one US city.
Her team has so far identified 817 serial rapists, with 50 committing up to 15 attacks each – all from kits that had been abandoned by a police department whose culture dismissed victims as liars.
Speaking to the Detroit Free Press, she says it will be another three years before the work is complete and every alleged victim is investigated.
"This is how I try to put it in context for people; there are estimated to be 400,000 untested rape kits in the country. In one city, in one county, in one state, we had 11,341," said Worthy.
"That means a couple of things: Number one, this problem is a lot more pervasive than people could ever have imagined. Number two, (that's) on top of the very low rate that people report in the first place.
"That means there is much more sexual assault going on, that it's much more pervasive than people think. I think nationally the number is about 20% of rapes that are reported, and when you get to the prosecution stage it's very, very little ... that's very sobering, very sad and very pathetic."
Some sex attack victims who went to the Detroit Police Department with their allegations have had to wait more than three decades for justice, with their rapists allowed to strike again and again.
And while Worthy has raised millions of dollars to help fund her team's investigations, she is also working hard to make sure police departments never allow a major miscarriage of justice like this to happen again.
A 2015 report by the National Institute of Justice into how the backlog of kits came to arise found victims were too readily dismissed by officers, either because they weren't believed or because the cases were too complex.
Units tasked with investigating the sex crimes also suffered a lack of resources, leading to cases not being properly processed.
"They just closed cases, even cases where I think they believed the victim," Worthy says. "They closed cases because the women had worked as prostitutes or had mental illness issues or had substance abuse. Didn't believe them, didn't care, and this was one issue that led to the backlog of these kits."
Race also played a significant role in determining whether a sex attack was treated seriously, Worthy adds.
"One of the reasons we have these untested rape kits ... and I can use Detroit as an example, 86% of our victims in these untested kits are people of colour," Worthy says. "You're not going to find too many blond-haired, blue eyed white women ... Because their kits are treated differently, their cases are solved.
"That's just the way it is in this country. If you're a person of colour, if you're a different economic class, then your case across the board, across the board, not just sexual assault – they're treated differently. And that's just the truth."
Postal-style tracking systems as well as new testing protocols have already been implemented to improve the processing of alleged sex attacks and to make sure rape kits aren't left abandoned again.
But Worthy says the re-training of police officers is also key to changing a cop culture where victims are all too readily dismissed.
"The training aspect is a huge aspect that can turn around this issue," she says. "If we cannot treat our sexual assault victims right, especially if justice has been denied to them for so many years, we certainly want to be able to treat our current survivors properly. As you well know, culture change is the hardest kind of change to make."