An Uber driver has taken responsibility for the murder of British embassy worker Rebecca Dykes in Lebanon. Following his arrest, Tarek Hesso confessed to committing the crime, a judicial source told AFP on Monday.
The 41-year-old taxi driver, who has an extensive criminal record, said his motives were not political and that he attempted to rape Dykes following which he murdered her.
"The prisoner has confessed that he took advantage of the drunken state of the young woman and he drove towards a highway without her realising. He pulled over in a quiet place," the judicial source said.
"When he began to sexually assault her, she resisted, she was able to escape from the car and started to scream, until he took her back to the car and strangled her."
The 30-year-old victim was last seen at a party in Gemmayze, an area in the Lebanese capital Beirut on 15 December. Her body was discovered on Saturday, lying on the side of the road. According to the post-mortem, she had been strangled with a rope and her body showed signs of sexual assault.
Dykes had booked the taxi through the ride app and police were able to trace the driver's car with highway surveillance cameras. He was arrested at his home on Monday morning.
"Arresting the killer of the British embassy employee quickly is a security accomplishment that proves once again the professionalism of the ISF (Internal Security Forces)," Nouhad Machnouk, Lebanon's interior minister, said. "These exceptional efforts reassure Lebanese and foreigners that security is tight in Lebanon."
Despite his statement, British nationals have expressed concern over the speed with which the case was solved and a culprit identified. "People at the embassy are concerned that everything might not be all as it seems," a Western diplomat told the Telegraph.
"We are horrified by this senseless act of violence," Uber said in a statement. "Our hearts are with the victim and her family. We are working with authorities to assist their investigation in any way we can."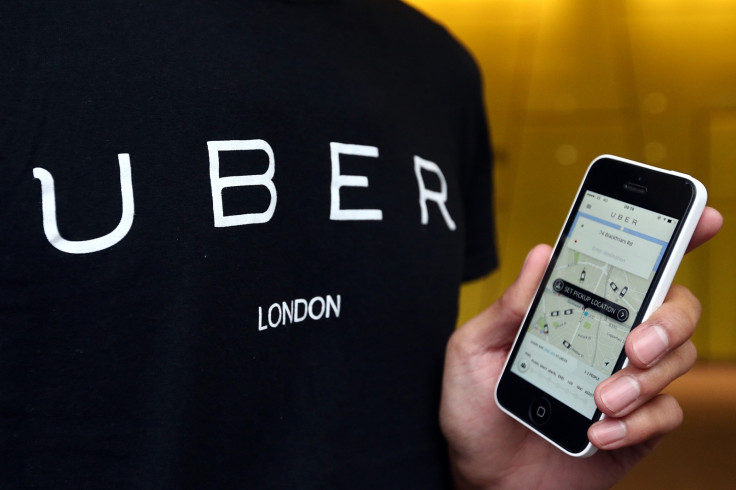 Company spokesperson Harry Porter said the government was responsible for conducting background checks on its drivers before issuing their commercial licences. A background check into Hesso did not reveal his convictions.
Uber has been facing serious charges of negligence over customer safety and its driver selection process. Most recently, London, York and Sheffield stripped the company of its operating licence.
An Uber driver in Georgia was arrested last week and charged with raping a 16-year-old girl and in India, a woman sued the company after being raped by a driver in 2014.