How Canadian police are using text messages to help solve a murder investigation
Police have made mobile operators hand over the numbers of all users in the area where a body was found.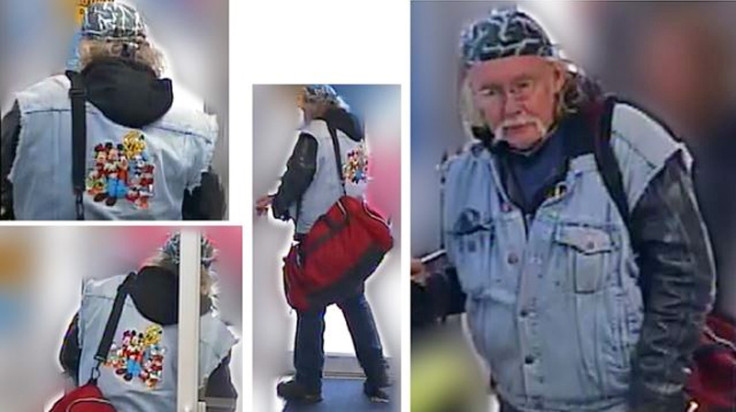 Ontario Provincial Police force is using a unique technique to try to find witnesses to the murder of an elderly man – on 27 October it will be sending SMS text messages to all 7,500 people who were in the same geographic area on the day that the victim disappeared.
On 17 December 2015, the body of 65-year-old Frederick "John" Hatch was discovered in a wooden area near the town of Erin in Wellington County, a rural community located about 80km north-west of Toronto in Ontario, Canada.
He was last seen alive on the afternoon of 16 December 2015 in a geographic area that stretched between two roads – West Hunt Club Road in Erin and Merivale Road in Nepean, Ottawa – which are located 7.3km away from each other, separated by Highway 7.
Hatch was known to hitchhike but no one knows exactly how he got from Ottawa to Erin, according to local newspaper Orangeville Banner. As part of their investigation, the police tried to gain more information by driving around communities in a "moving billboard" in August – a black and white van bearing large photographs of Hatch and the location where his body was found – as well as offering a reward of CAD$50,000 ($37,438, £30,575) in June.
Making mobile operators hand over phone numbers
However, neither of these methods have helped to find the killer, so the police decided to go through the courts and get a "Production Order", which allows them to demand all mobile operators in Canada hand over the phone numbers for all mobile phone users who were in the area between 12.30pm and 2.30pm on 16 December 2015.
"We believe this new investigative technique — a text message canvass to cellphone owners — will reach witnesses," said OPP Detective Superintendent Dave Truax. "They may help us solve it by volunteering information and potentially remove a dangerous offender from society before they harm someone else."
The mobile base stations set up by operators automatically log which phones passed into coverage areas, so even though the incident happened last year, all the operators had to do was look back through their logs and retrieve a list of all the phone numbers that passed through the area on the day in question during the hours requested.
Trying to solve a mystery
The police do not have access to any other personal details about the users, only the phone numbers, and what they want to do is send text messages in both French and English that ask witnesses to step forward.
Because the technique is unique, the police have asked for as many media outlets to spread the word as possible so that the public knows that the messages are definitely from the police. Recipients of the text messages are asked to go to a website and answer a few simple questions, or alternatively they can also call the dedicated police tip line to speak directly with an investigator.
"We are asking any member of the public who receives our text message tomorrow to please take the time, only a few minutes, to respond and answer some simple questions. [It's] a necessary next investigative step to identify the victim's mode of travel or interactions with other persons, to where he was murdered, which we hope will solve a mystery," Truax told the Globe and Mail.
"We recognise that Mr Hatch's killer or killers could be among the recipients of our text messages. We could in fact be texting the killer."
© Copyright IBTimes 2023. All rights reserved.