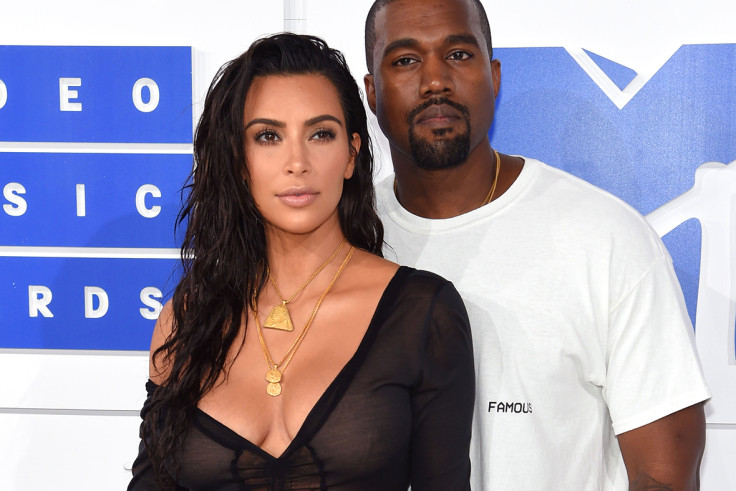 It's been a decade since Kim Kardashian's infamous sex tape with Ray J was published, and she is now one of the world's most recognisable and photographed figures.
And though the TV personality has come a long way since Vivid Entertainment released the tape, Kardashian's road to global stardom was far from smooth sailing.
There was said to be a lot of tears when the now 36-year-old learned the video of her having sex with boyfriend Ray J had surfaced, as the widely unknown star was with her friend Paris Hilton in Australia upon hearing the news, according to PageSix.com.
The tape was shopped approximately four years after it was made in 2002, during a Mexican vacation with her singer ex-boyfriend Ray J. It has been claimed that Kardashian was determined to be famous and tried to engineer a romance with singer Nick Lachey following his split from Jessica Simpson.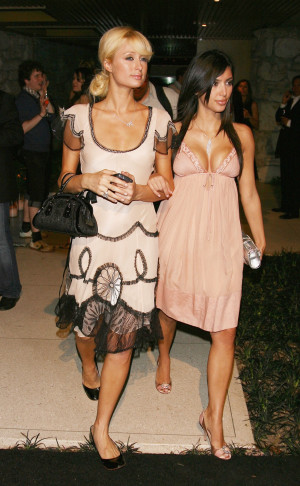 Former editor of In Touch Weekly, Kevin Dickson told PageSix.com that fame-hungry Kardashian provided him a steady stream of stories about herself so that his magazine would write about her. Plotting to make her a worldwide celebrity, Dickson finally managed to convince editors at the magazine to write about her once she made a cameo in Hilton's reality show The Simple Life. As Hilton's personal assistant and friend, Kardashian had no significant talent or relevance to be featured in the press.
Dickson said: "We tried to get her to f*** Nick Lachey so she could be a celebrity girlfriend. They went to dinner somewhere in the North Valley and we had paparazzi there. But our paparazzi told all the other paparazzi. It was a mess."
He went on to discuss how she found out about the leaked tape, stating that as he spoke to Hilton on the phone, Kardashian "was crying in the background."
He said: "Back then, it was bad to have a sex tape. I knew her and I knew that she was quite mousey and she had very young sisters at that point.
"[...] Paris calls me and she's like, 'Dude – what the f–k!' And Kim was crying in the background. She'd seen the story by then, and Kim's saying, 'It's not me, it's not me.' Kim was saying that [hip hop "video vixen"] Superhead was actually the person in the video."
Despite the claims, Kardashian's attorney, Marty Singer, insisted to PageSix.com that she did not plant stories about herself or inform paparazzi about her whereabouts. He also claimed that Kardashian did not initially deny it was her in the sex tape, and was "aghast" before trying to stop its release.
The tape was made in October 2002 when the former couple went on a trip to the luxury Esperanza resort in Cabo, Mexico, filming themselves on a handheld camcorder. By 2006, Kardashian had made a small number of appearances in the media as Hilton's red-carpet companion, who also found fame via a 2004 sex-tape featuring her and then boyfriend Rick Salomon.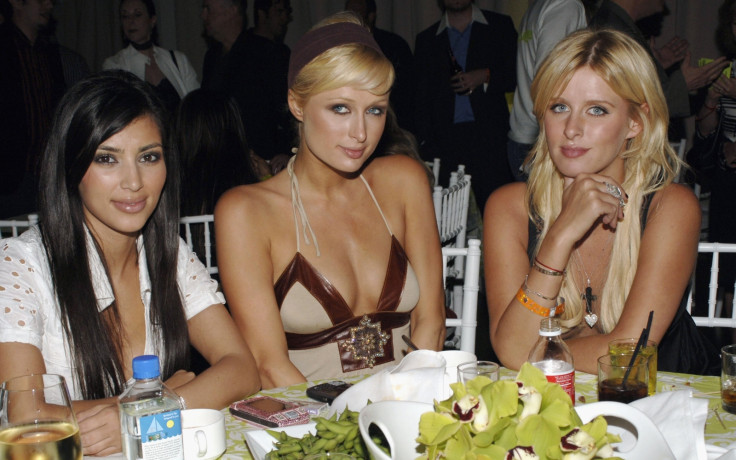 It was in March 2007 that the tapes of Kardashian and Ray J were made public by porn company Vivid Entertainment, a 41-minute movie called 'Kim Kardashian, Superstar'. She had initially sued to prevent it from being released but ultimately settled the suit.
Speaking of Kardashian's tactics to seek fame, celebrity blogger Perez Hilton said: "Kim was a young, ambitious thing and she was determined to make it in Hollywood, because she didn't graduate college, she wouldn't necessarily have real job. She did the closet thing and what not, but she clearly wanted more."
Dickson goes on to claim that the only thing to calm Kardashian down during the ordeal was talk of money. He said: "Then she calmed down. When [Vivid] talked money with her, she started talking [to me] more frequently again.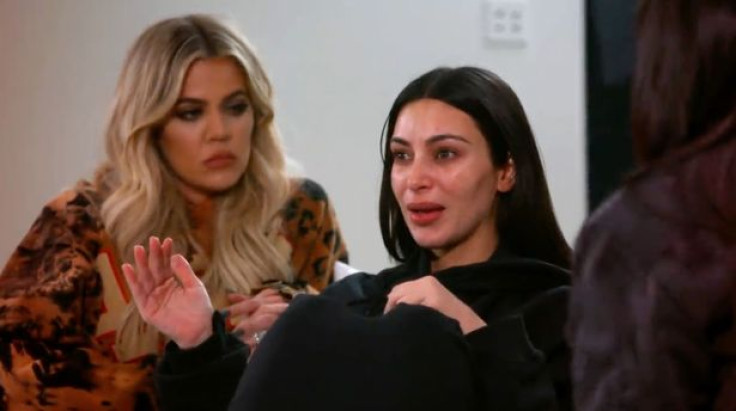 "I went and met with her and said, 'You lied [about the tape's existence].' And she said, 'I had to. My lawyers told me I had to lie because they were trying to kill it.'"
There are differing opinions on whether Kardashian would still be as famous today without the sex tape, with Perez Hilton being "confident" that she would have been a star either way.
He said: "I think the sex tape hurt her more than it helped her. I don't believe that excuse the sex tape 'made her.' Paris Hilton made Kim Kardashian and that reality show ['Keeping Up with the Kardashians'] made Kim Kardashian. I'm confident that Kim Kardashian would have landed the show without the sex tape."