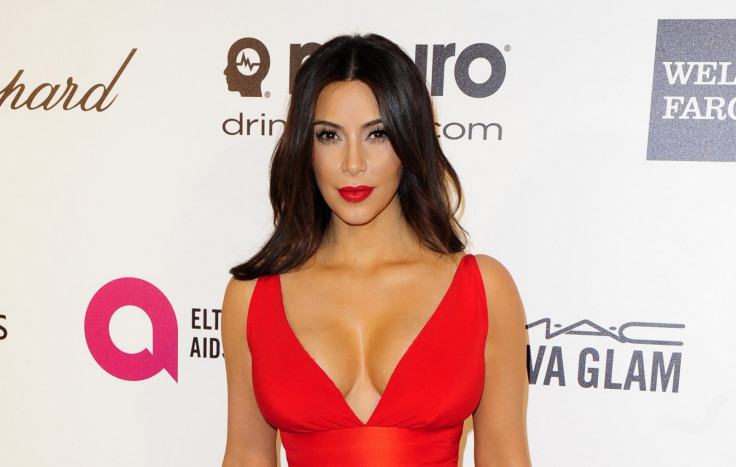 Kim Kardashian assures that at no point in her life did she have overgrown eyebrows and an unkempt mane. Indeed the social media star has gone through a beauty evolution, but not like the before/after transformation that is depicted in a viral meme of hers.
Kardashian took to Snapchat on Sunday to call out the poorly edited picture, which seemed to be poking fun at her beauty transformation over the years.
"Wait who has seen this?" the 36-year-old reality star wrote pointing out the bad photoshopped image to her followers.
"Not my hair, eyebrows or glasses!" she added.
Soon after debunking the viral meme that seemed to be mocking her, the KUWTK star shared the original picture with fans revealing her much-younger self. In the real photograph, a make-up free Kardashian looks naturally beautiful minus any awkward editing.
"Not much better but this is the pic they photoshopped," she joked calling out the meme that has been doing the rounds. The viral photo presented a 'before' and 'after' version of the reality star, where on the left was an exaggerated version with overgrown eyebrows and glasses, and on the right was a recent snap of Kardashian in her glamorous self.
The mother-of-two followed up the revelations with more similar posts from her younger days on Instagram. With glimpses of the "squad", her seven-year-old and twelve-year-old self, Kardashian amply proved that the edited 'before' photo was absolutely fake.
"Happy 12 year old," she shared along with one photo and captioned another, "7 years old and obsessed with bows."
Check out the reality star's adorable childhood pictures below: