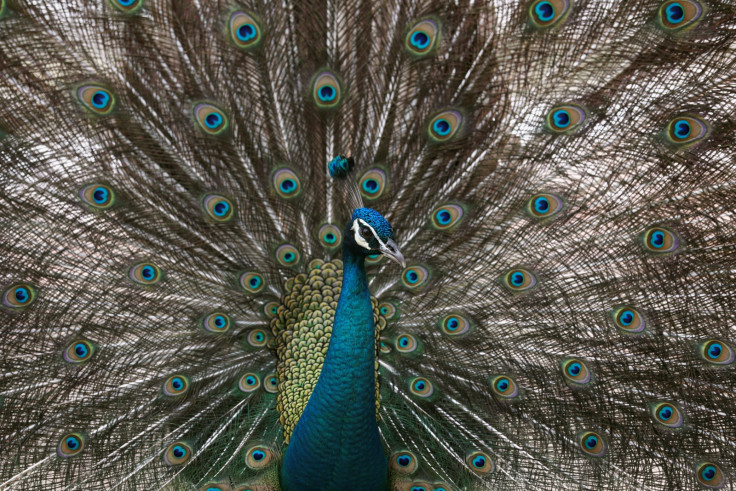 The social media in India has found a new favourite subject to troll — a former Indian judge, thanks to his comments on the sex life of peacocks.
A peacock does not engage sexually with a peahen to procreate, ex-judge Mahesh Sharma recently pronounced. "The peacock is lifelong brahmachari (celibate).
"It never has sex with the peahen. The peahen gets pregnant after swallowing the tears of the peacock," Sharma told a news channels.
It is because the peacock follows "life-long celibacy" that it is India's national bird, he added.
The former judge's remarks came on Wednesday, 31 May, his last day in office. Sharma was serving as a judge at the High Court in the northern state of Rajasthan.
He ended his term by filing a petition for the cow to be made the national animal of the country. His peacock comment was made to draw a parallel between the cow and the peacock and their "holiness".
Sharma's proficiency on the sex life of animals did not end there. He went on to say that Lord Krishna – a Hindu god – used the peacock's feather because of its purity and celibacy. People should respect both peacocks and cows because of their "divine qualities", he added. He has also suggested that those killing a cow be handed a life-term.
While Sharma seemed to have made his comments in dead seriousness, social media users seemed amused by what he said and began trolling him.
One user said, "Peacock judge is basically what Indian parents have been telling their kids about procreation for ages."
"Who needs "Comedy Night" when we have celibate peacock jokes coming from a High Court judge," another user said.
Experts weighed in with their comments as well. "This theory about peacocks drinking tears to breed is an old hoax. They breed like all other birds, by means of sexual copulation," Bikram Grewal, an ornithologist, told The Indian Express newspaper.
When it comes to making foot-in-the-mouth statements, Sharma is not alone in India. When the present Prime Minister Narendra Modi was the chief minister of Gujarat, he had told The Wall Street Journal in an interview, "Figure conscious girls diet, thus Gujarat has a malnutrition problem".
After the 26/11 attacks, Mukhtar Abbas Naqvi, a Bharatiya Janta Party (BJP) leader and an MP, had said: "Women wearing lipstick and powder are the same as Jammu and Kashmir terrorists."
Sushilkumar Shinde, of the opposition Congress party, had said after the 2012 Delhi Gang rape, "This kind of rape should not occur."