Mob of 20 beats two Muslim youths in India to death on suspicion of stealing cows
The latest incident is among a series of killings linked to cow vigilantism reported in the country.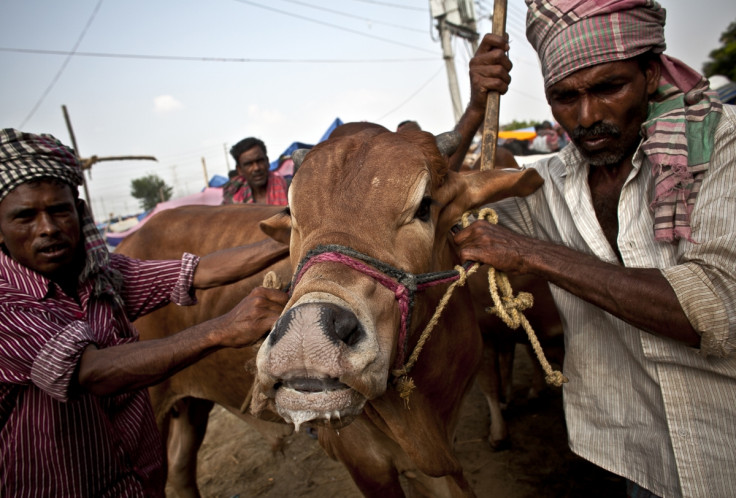 A mob in India has beaten two young Muslim men to death on suspicion of stealing cows amid growing incidents of violence linked to cow vigilantism across the country.
The latest incident took place in Nagaon district of Assam, a state in north-eastern India. This is the first such reported incident in the state, while similar killings have taken place in several other states in the recent past.
District superintendent of police Debraj Upadhyay told local media on Sunday (30 April) that the deceased were identified as Abu Hanifa and Riazuddin Ali, both in their early 20s from Kasomori village, about 150km from capital Guwahati, The Hindu newspaper reported.
The mob, comprising nearly 20 people, caught hold of the two men suspected of plotting to steal cattle for consumption, and severely beat them with sticks, the officer told Reuters. The victims were rushed to hospital, where they were declared dead by the doctors.
"When the first police team reached the spot we found the two youths in critical condition after being severely beaten," Upadhay told the newswire by telephone on Monday (1 May).
The parents of one of the victims lodged a complaint with the police following the incident. Images on local news channels showed the youth tied with ropes. The officer said a case has been registered against the unidentified assailants, but no arrests have been made yet.
Cow slaughter and beef sale are legally banned in many states in India. The clamour to stop illegal cow slaughter gained momentum after the Bharatiya Janata Party-led government took over in New Delhi in 2014.
The party and its leader, Prime Minister Narendra Modi, are known for their Hindu hardline stance. Hindus consider cows sacred, but beef is widely consumed by many non-Hindu communities in the country.
Assam, which has also imposed a ban on cow slaughter, witnessed a surge in incidents of cow vigilantism in the recent past. Although killing cattle is prohibited in the state, cows can be killed if there is a "fit for slaughter" certificate.
© Copyright IBTimes 2023. All rights reserved.