The OnePlus 2 smartphone has finally been revealed and will go on sale in the US and Europe, but unlike almost every other phone you won't simply be able to buy one whenever you want, with OnePlus using the invite system it launched with its first phone.
While the invite system for the OnePlus One was unique and helped generate a lot of attention for the Chinese startup, it was also hugely frustrating for those looking to get hold of one. The main reason was that OnePlus thought they might only sell 50,000 units of the smartphone, when in fact they sold over one million.
This time around the company says it has significantly tweaked the OnePlus 2 invite system and will have up to 50 times the number of smartphones available for sale - and considering that almost 400,000 people have already signed up on the reservation list, that seems like a smart move.
So just how do you go about getting a OnePlus 2 invite?
OnePlus says that an invite is a guarantee that you will be able to buy a OnePlus 2 and that invites will be sent out on a rolling basis and will become more plentiful as time goes by.
Once you receive an invite you will need to claim it through your OnePlus account and you will then have 24 hours to use the invite or it goes out of date.
But where do the invites come from?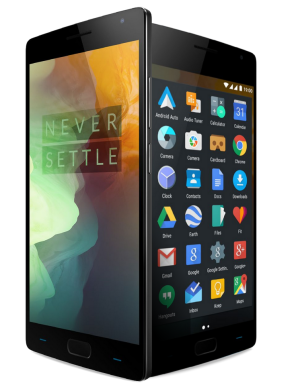 Everyone who purchases a OnePlus 2 will get a number of invites to share with anyone they like. Last year such invites were even being sold online such was the demand for the original smartphone. OnePlus 2 owners will continue to get invites after they have purchased the phone, and the more they share the more they will get. Typically you have 1-2 weeks in which to share invites before they lapse.
You can sign up to the OnePlus newsletter which will send you emails about the latest news from the company and offer you the chance to claim OnePlus 2 invites.
The company will also be sharing invites on its various social media channels including Twitter, YouTube, Facebook and Instagram.
The OnePlus community is one of the most engaged and active of any smartphone company and this is where fans of the company and its smartphones gather to talk all things OnePlus as well as share the best ways of getting invites - many of which are given out on the forums.
If you don't have time to follow the forums, social media accounts or don't know anyone getting a OnePlus 2, then you can sign up for the reservation list and once there is stock available then you will get an invite - but with 383,000 already on the list, don't expect to receive it any time soon.