How I Met Your Mother Season 9 Finale: Where to Watch Live Stream Online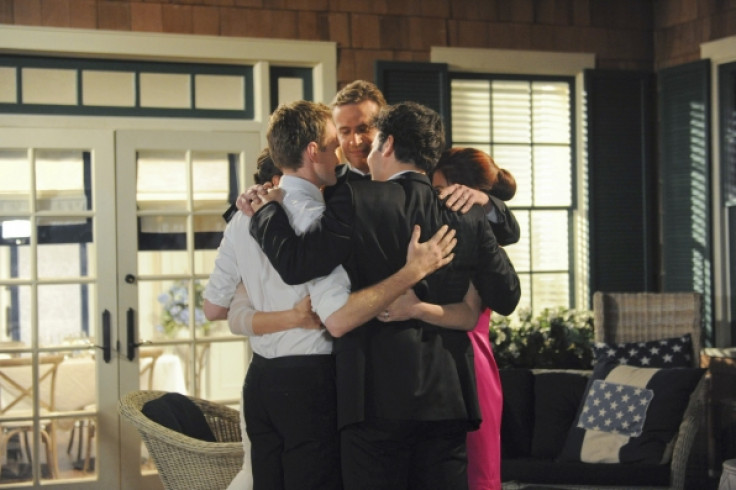 After nine years of listening to countless stories, the 'Kids' in How I Met Your Mother will finally be able to get off the couch.
Tonight, viewers will find out how Ted met his future wife as the series finale titled 'Last Forever' airs on CBS at 8pm EST.
Barney (Neil Patrick Harris), Ted (Josh Radnor), Marshall (Jason Segel), Lily (Alyson Hannigan) and Robin (Cobie Smulders) will bow out of the show after nine years of gracing the small screen, reports Christian Today.
Preview clips of the finale episode show Robin and Barney dancing together after their wedding and Marshall talking about his job as a corporate lawyer.
The show's creators have managed to keep the end a secret. They have remained tight-lipped on what happens to the Mother in 2030 ever since the 9th season premiered in September 2013.
A number of fan-made theories have been circulating on the web including ones that predict that the Mother will die in 2030 and that Ted will have Alzhheimer's disease.
However, producers of the show have promised a great ending to the show.
Director Pam Fryman recently told TV Guide: "People are so sure and they have such opinions about what they think is going to happen, but nobody is 100 percent right. I think people will be happy with the way this plays out. It's a great ending."
How I Met Your Mother Season 9 episodes 23 and 24 will be airing Monday on CBS at 8 pm. The hour-long episode titled 'Last Forever Parts One and Two' will see Ted finally finishing the story he began telling his kids.
Click here to watch the live stream of HIMYM's finale episode online.
CBS also offers episodes on their website to watch online the morning after the episode airs. Click here to watch.
© Copyright IBTimes 2023. All rights reserved.