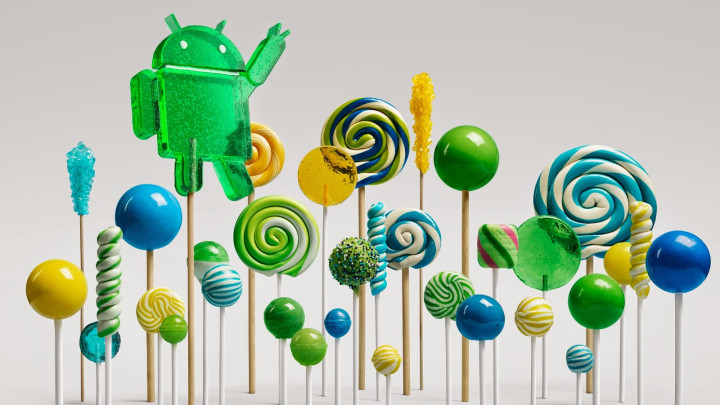 Android 5.0 Final Preview release brings the light theme option with new Android 5.0 Keyboard APK, which Google had teased earlier at the I/O event while also revealing several Playstore screenshots.
The new Android 5.0 Keyboard APK offers the privilege of using both the light and dark themes with bigger key pops that feel more ergonomic than the slim ones found in the earlier APK from the Android L developer preview release.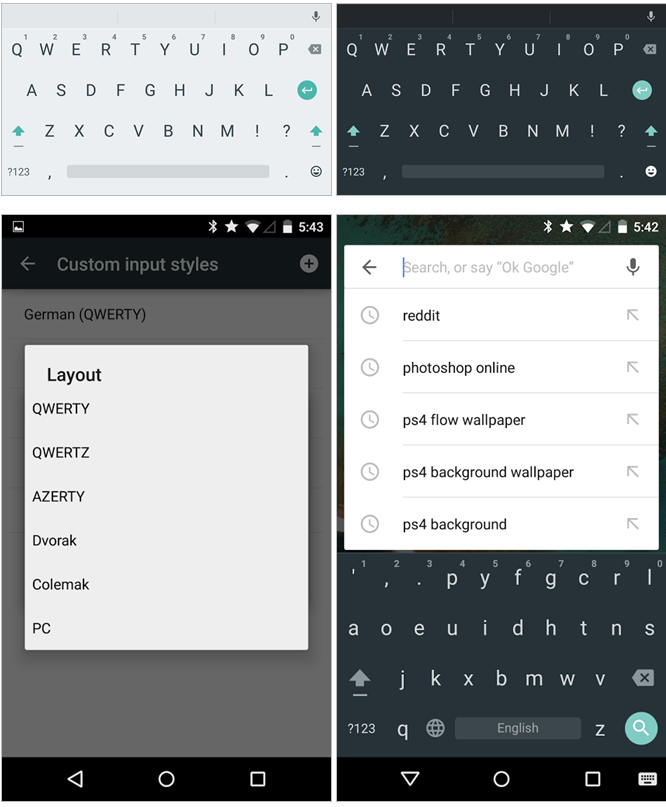 All Android devices running KitKat or Jellybean will be eligible for installing Android 5.0 keyboard APK manually as detailed in the guide below.
Note: The APK files included in Android 5.0 do not pack the .so files and hence you need to install them separately. This means you have to root your Android device before installing the latest Android 5.0 keyboard APK on it.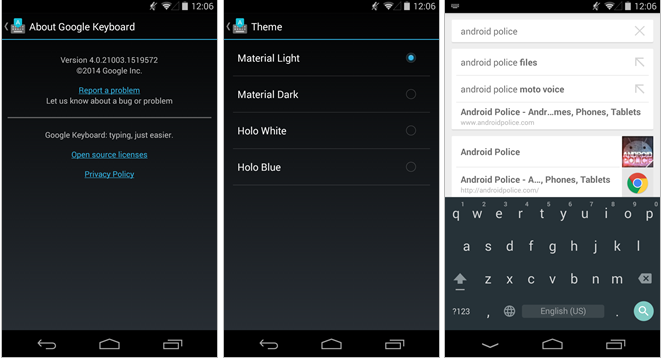 Downloads Required
Android 5.0 Keyboard libjni_latinimegoogle.so
Steps to Install Android 5.0 Keyboard on Any Device Running KitKat or Jellybean
Download and Install a root explorer app such as ES File Explorer app (download here).
Go ahead and install Android 5.0 Keyboard APK from the download link above.
Browse to /system/lib directory on your phone and rename the libjni_latinimegoogle.so file to libjni_latinimegoogle.so.bak, using a file explorer app of your choice. Ensure the file permissions are set to rw-r--r--.
Note:This is to ensure that you backup the current .so file before replacing it with the new version in next step.
Copy the new libjni_latinimegoogle.so file you downloaded earlier to the /system/file directory on your phone.
You can now try launching the newly installed keyboard and check its functionality. If it fails to launch, just reboot the device once and it should work.
[Source: Android Police]