How to jailbreak iOS 8.1.3 – iOS 8.4 untethered on Mac with PP jailbreak [VIDEO]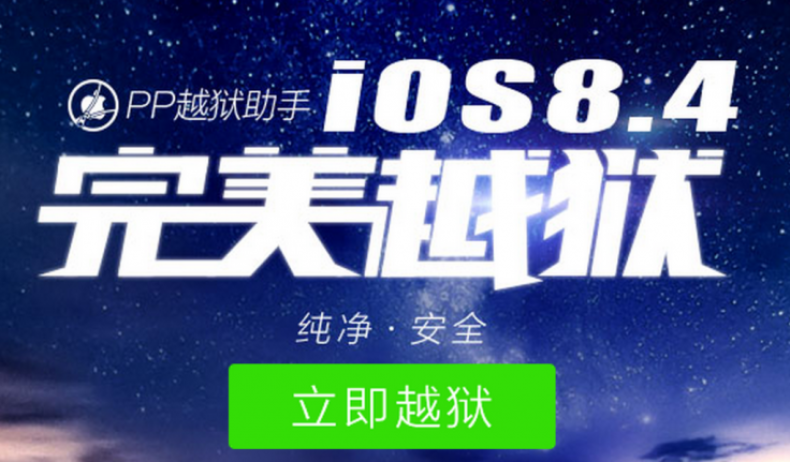 Mac users are in for some great news, as the 25PP jailbreak developer team has finally rolled out its first tool for jailbreaking iOS 8.1.3 – iOS 8.4 untethered on Mac computers.
Folks at iDownloadBlog have just confirmed that the tool works absolutely fine and could be used as a perfect substitute for TaiG jailbreak, which works on a Mac via Windows Virtual Machine (WVM).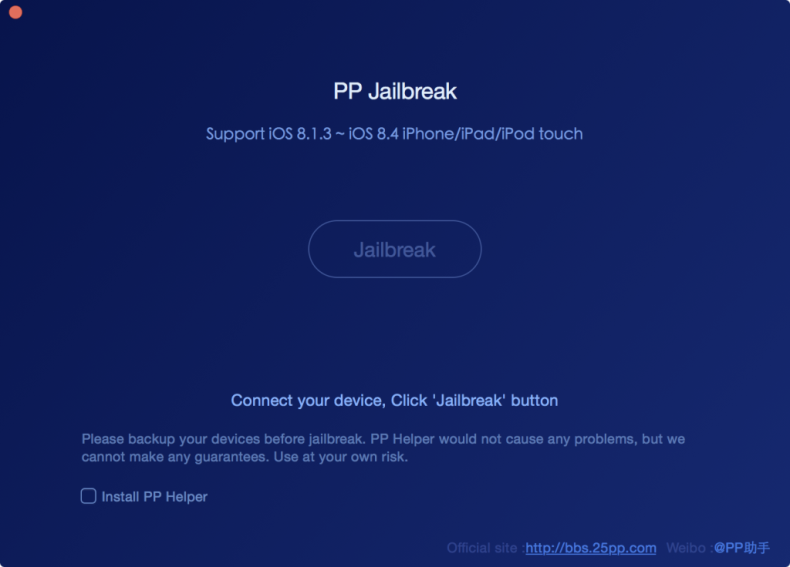 The PP jailbreak is significant because it provides a simpler jailbreaking method than the WVM, which might be complicated for beginners.
Those who cannot wait until TaiG releases its Mac version of the iOS 8.4 jailbreak can go ahead and try jailbreaking their device running iOS 8.1.3 through iOS 8.4, using the PP jailbreak for Mac.
Prospective iOS 8.4 jailbreakers are advised to try jailbreaking on a freshly restored iPhone, iPad, or iPod Touch to avoid any conflicts with third-party apps installed on the device. Besides, it is recommended to quit iTunes and Xcode apps/services before you start jailbreaking your iOS device.
Key Points to Remember
PP Jailbreak is an untethered jailbreak.
PP Jailbreak supports iOS 8.1.3, iOS 8.2, iOS 8.3 and iOS 8.4.
PP Jailbreak is compatible with the following iOS devices:

iPhone 6, iPhone 6 Plus, iPhone 5s, iPhone 5c, iPhone 5, iPhone 4S
iPad Air 2, iPad Air, iPad 4, iPad 3, iPad 2
iPad mini 3, iPad mini 2, iPad mini
iPod touch 5G

This tutorial is meant for Mac users. Windows users can follow our tutorial on how to jailbreak iOS 8.4 using PP Jailbreak on Windows using the step-by-step guide posted here.
Back up your personal user data via iCloud or iTunes to prevent unexpected data loss during or after the jailbreak process.
Downloads Required
Steps to jailbreak iOS 8.1.3 – iOS 8.4 untethered on Mac with PP jailbreak
Step 1: Download the latest version of PP jailbreak from the download link provided above to your Mac.
Step 2: Connect your device to the computer via USB cable.
Step 3: Disable Passcode by going to Settings > Touch ID & Passcode.
Step 4: Also turn off Find my iPhone feature from Settings > iCloud > Find my iPhone.
Step 5: Quit iTunes or XCode if they are still running as PP Jailbreak will fail to launch until they are closed.
Step 6: Double-click on the PP Jailbreak dmg file, and drag or move it to the Applications folder when prompted. Now double-click on the PP Jailbreak icon to launch it.
Step 7: Wait until PP Jailbreak detects your device and verify if it is showing the correct firmware version. Then uncheck the Install PP Helper checkbox as it is known to install the Chinese pirated app store.
Step 8: Click on the Jailbreak button at the center of the PP jailbreak window to begin the process.
Step 9: The jailbreak process may be time-consuming. If it gets stuck at steps 3/8 and 5/8 for some time, then wait patiently for some time until the process completes.
Step 10: Once the jailbreak completes, a message saying "Jailbreak Succeeded!" appears on the device's screen.
Step 11: Let your iOS device reboot automatically, and then the Cydia icon will appear on the Home screen. Make sure that you launch Cydia and install the latest update, before you start installing jailbreak tweaks.
Ensure that you re-enable the passcode and Find My iPhone features after successfully jailbreaking your device.
Troubleshooting tips
If your device is stuck at step 2-8 during jailbreak for a very long time, then try to turn on AirPlane mode, and also disable Location Services (Settings > Privacy > Location Services) via the Settings app.
Those who wish to jailbreak their device running iOS 8.4 on Windows with PP jailbreak can follow our step-by-step guide posted here.
For further assistance, check out the video tutorial below (courtesy iDownloadBlog):
[Source: iPhone Hacks]