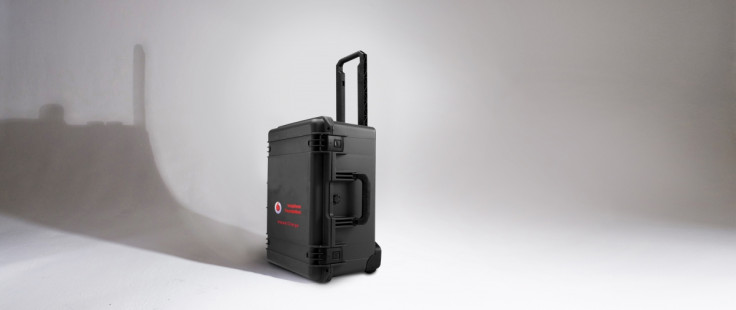 Vodafone Foundation, the mobile network's philanthropic arm, has introduced a device for refugees in the midst of the migrant crisis. It comes in the form of an outdoor portable charger that can charge up to 66 smartphones at a time. The device unveiled at the MWC 2016 in Barcelona has been designed specifically to support the work the UNHCR is doing on the Greek islands of Lesbos and Samos, which witnessed a large influx of refugees over the last year.
It has often been reported that refugees who generally have access to mobile phones have great difficulty in accessing them in times of need due to battery drain issues. Although many refugee camps have power sockets and electricity, they are limited and do not meet the demand. A charger like this can help multiple people charge their phones without having to wait endlessly.
The mega charger can be transported from place to place in a box and weighs 23kgs. It takes 10 minutes to set the charger up which can be split into four modules to avoid overcrowding.
Along with the charger, the foundation has also introduced Instant Classroom Lite, a portable classroom set designed for teaching large classes in refugee camps. It consists of a laptop, which acts as the server, a projector and sound system, and has 3G and 4G internet connectivity.
The product is an upgrade from the foundation's Instant Classroom 'digital school in a box' kit which it launched at the MWC 2015, but is less than half the weight from the previous one. The foundation claims the portable classroom has already provided access to education to 60,000 young refugees living in the Dadaab region of Kenya.