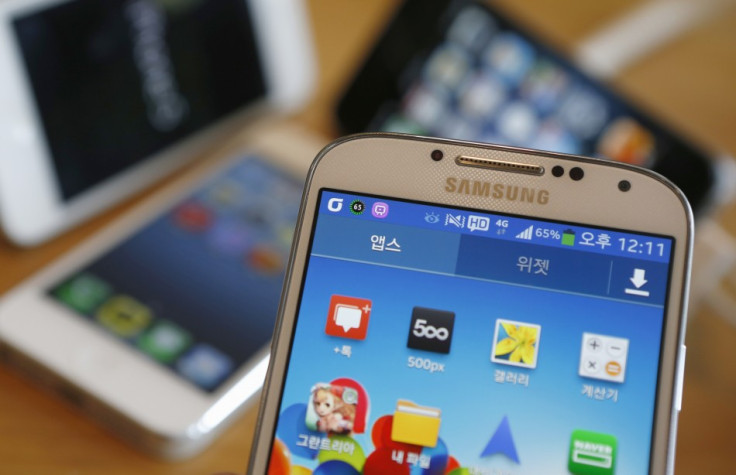 Ever wondered how to turn your smartphone into a mobile hotspot so that you can use your 3G/4G data plan with your laptop or tablet? We've put together a handy guide on how do it.
The process of turning sharing your mobile internet data is known as "tethering". Not all smartphones have this capability and some operators charge more for this feature, so you should double check with your mobile provider before doing this.
Sharing your smartphone's internet connection can be useful when there is no Wi-Fi or other source of internet available, particularly on 4G LTE, which offers a higher speed of service.
Here's how to use tethering with the four most popular mobile operating systems Android, iOS, Windows Phone and BlackBerry 10:
---
Android
---
As long as you have an Android smartphone that is running Android 2.2 (known as Froyo) or above, you will have the ability to share your internet connection with up to five devices.
If your smartphone is using a version of Google's mobile OS that is below Android 2.2, then you will need to download a tethering app from the Google Play app store. We suggest PDANet+, which is free to download.
On your Android smartphone, access the Settings menu and click on the More option under the Wireless & Networks heading. Next select Tethering & Portable Hotspot and check the box next to the Portable Wi-Fi Hotspot option.
Select the option below that marked Portable Wi-Fi Hotspot Settings and you will have the option to set a name for your phone's Wi-Fi network and choose a password. You should then be able to select the network on your tablet.
---
iOS
---
If you have an iPhone that runs iOS 4.3 or above, namely the iPhone 4, 4s, 5, 5s or 5c, you will be able to turn your smartphone into a mobile hotspot. The Personal Hotspot feature enables you to connect up to five devices to the hotspot.
The same goes for a third generation iPad and above which has cellular capabilities.
On either the iPhone or iPad, go to Settings and select the Personal Hotspot tab. Slide the switch across to On.
The iPhone will automatically assign a Wi-Fi password and helpful instructions on how to connect a device to your smartphone hotspot by either Wi-Fi, bluetooth or USB.
The Wi-Fi network will be named whatever you chose to name your device when you first set it up. If you wish to change the device's name, go to Settings>General>About>Name> and type a new name in.
Note that some carriers don't allow you to share your personal data plan with other devices and if you want to check which do and which don't you can check out this list from Apple.
---
Windows Phone
---
For Windows Phone, smartphones running Windows Phone 7 or above come with the "Internet Sharing" option to enable you to turn your smartphone into a hotspot and connect up to five devices at once.
From the Home Screen, swiping across to the list of applications. Scroll to Settings and once inside the app, click on the System tab and select the Internet Sharing menu. Slide the switch across to On and below that you can set a name for the Wi-Fi network and select a corresponding password.
---
BlackBerry 10
---
For BlackBerry 10, click on the System Settings app in the main menu. Select the Network Connections tab and click on the Mobile Hotspot option.
BlackBerry will then take you through a set-up wizard where you can choose and enter a password for your mobile hotspot.
Up to five devices can be connected to the mobile hotspot.