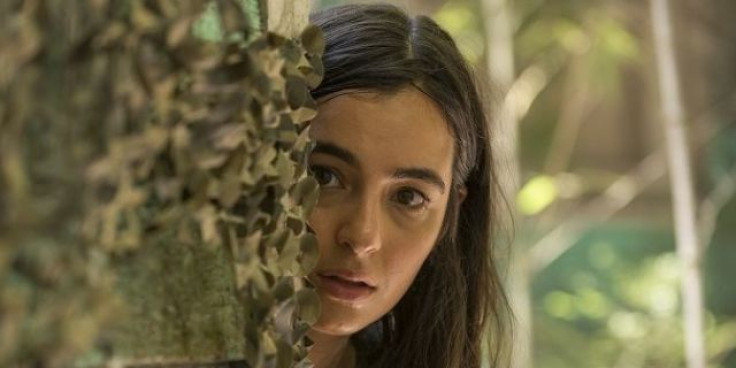 Ratings are steadily falling as The Walking Dead's seventh season continues to bore its viewers. The anti-climax following the revelation of Glenn's death appears to be putting fans off the show once and for all, and the most recent sluggish episodes are not helping matters.
The sixth episode aired on Sunday night (27 November) in the US and was slightly more interesting than the previous two thanks to Tara's space to shine – played by Alanna Masterson – who is a watchable and humorous character.
She finds herself separated from Heath and washed up on a beach after an accidental fall from a zombie-populated bridge that was once a survivor settlement. Subsequently, she is discovered by a young woman and a teen girl – with the latter, Rachel, wanting to kill her while the older one, Cindy, vies to help her.
It is later revealed that the two women are from a group comprised entirely of female survivors. Tara's life ends up being saved three times by saviour of the day, Cindy. And while we've seen some gory scenes over the past few seasons of The Walking Dead, this girl group is no doubt one of the most violent society's to ever grace the series.
The seemingly quiet episode – which did not include any haphazard moments from villain Negan – garnered a mixed response from viewers on social media sharing site Twitter.
One person simply wrote after watching the episode: "@TheWalkingDead Shocking? More like boring...." while another put: "Good Ep in the beginning, mid season and finale with boring filler Eps in between."
More reactions:
A third added: "season sucks ass period; Netflix is saving me from the walking dead boredom".
Other fans compared the show to Lost, with one person writing: "#WalkingDead seasons are essentially 3 episodes...the other 9 are either flashback or fillers. I feel the same as when I watched #Lost", as another said: "Remember when LOST had an entire origin-of-Jack's-tattoos episode? @WalkingDead_AMC is on that level and boy do I hope it's just a phase."
As someone else simply claimed: "If The Walking Dead and Lost had a baby, it would look a lot like this episode. #twd".
We recently reported that ratings have steadily plummeted week-to-week, with the first dip emerging with episode two The Well which slid to 12.5 million. The following three episodes all hovered between 11m and 12m viewers – the biggest decrease in audience totals since 2013.
The Walking Dead airs on Sundays at 9/8c on AMC and on Mondays at 9pm on FOX.