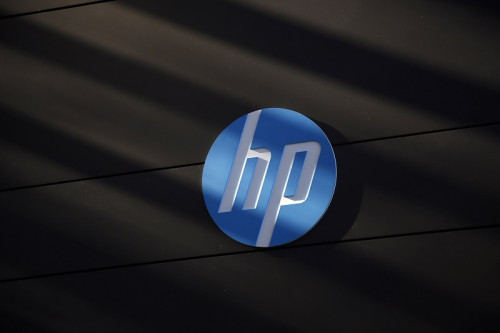 Hewlett-Packard has released details of a new audit on Autonomy's 2010 and 2011 financial documents, which show that the one division of the company overstated its profits in the UK by over 80% and its revenues by 50%.
The new audit of Autonomy's 2010 and 2011 financial documents by Ernst & Young shows accounting inconsistencies across the firm, including the Autonomy Systems unit, which accounted for a majority of Autonomy's UK operations.
The division's revenue for 2010, reported to be $286.8m, was actually $132.7m; while its profits, listed as $172.6m, were actually $32m.
Another unit of Autonomy had understated its pretax loss, according to HP, stating that the amount was $36m instead of $314m, which was the actual loss. Yet another arm of the firm had overstated its pretax profit, stating it had earned $70m, when it had actually made $19m.
HP bought British software firm Autonomy for $11 billion (£7 billion, €8 billion) in 2011, but in November 2012 had to undertake a massive $8.8bn write-down of the company after an internal investigation found evidence of accounting improprieties.
KPNG and Deloitte had each audited Autonomy's financials prior to the sale to HP, but neither firm had found any discrepancies.
HP is asking the British tax office, Her Majesty's Revenue and Customs, for a tax rebate of $62.7m on charges it paid in 2009 and 2010, which it says were incorrectly calculated using the inflated profits.
HP has refiled the evidence of the 2010 accounting inconsistencies with UK regulators, and claims that Ernst & Young found more errors in the 2011 financials, although the computing giant has not yet refiled the paperwork for that year yet.
Autonomy founder Mike Lynch, once the darling of London's Tech City, has consistently denied HP's fraud allegations.
In January, Lynch had to defend himself again, as a US Air Force document obtained by the Washington Post stated that US government contractor MicroTech was alleged to have assisted Autonomy in inflating its revenues before it was acquired by HP.
The US Air Force deputy general counsel's office is investigating HP's allegations and looking into barring all the parties from receiving government contracts in future.
The US Air Force found that software reseller MicroTech and Autonomy had claimed to have booked $11m in sales, when no transaction had taken place at all.
Lynch's spokeswoman told the Telegraph that the US Air Force memo showed a misunderstanding of international accounting rules and accused HP of spreading "unsupported accusations, leaks and PR spin". HP has dismissed these comments however.
An HP spokesman said: "It is patently ridiculous to continue to claim that these very serious allegations, currently the subject of investigation by both the US Department of Justice and the UK's Serious Fraud Office, are merely the result of a 'misunderstanding' in the difference between US GAAP and IFRS accounting rules.
"The writedown by HP was primarily due to pre-acquisition accounting improprieties, disclosure failure and misrepresentations by former Autonomy senior management."