They might not help them evade taxes anymore, but HSBC's army of private bankers are still the go to guys for the world's wealthiest as they look to shelter their money from tax authorities.
HSBC's annual report for 2014 shows that $14bn (£9bn, €12.3bn) of new money flowed into its secretive Geneva-based private banking arm during the year. Over the same period, HSBC said its adjusted profit before tax from global private banking was $738m, down 18% from $900m in 2013 – but still hugely profitable.
In the past few years, as scrutiny of its private banking business intensified, HSBC has quietly dropped boasts of tax planning services for wealthy clients from its annual report.
Following a leak of accounts data, which was stolen by a whistleblowing former IT staffer in 2007, HSBC is embroiled in allegations that it helped thousands of its wealthiest clients evade tax by hiding their assets in its Swiss private bank. Tax avoidance is legal, whereas tax evasion is illegal (Switzerland classes it as a "misdemeanor").
Authorities the world over are queuing up to kick HSBC's door down, including the US, France and India, over the claims. Yet despite the investigations, the terrible media coverage and the leak of account data, those with serious money know that they can still rely on HSBC to stave off the taxman.
In 2007, the HSBC annual report said its services for the super rich include "tax, trust and estate planning". By 2014, the private bankers had dropped the "tax" element from the report, replacing it with euphemism and innuendo.
It still "serves the needs of high net worth and ultra-high net worth individuals and their families" and wants to be the "leading private bank for high net worth business owners".
"Relationship managers are the dedicated points of contact for our clients, tailoring services to meet their individual needs," said HSBC.
"They develop a thorough understanding of their clients – including their family, business, lifestyle and ambitions – and introduce them to specialists equipped to help build the best financial strategy."
HSBC boasts of its "Private Wealth Solutions" for such clients, who remain its top priority, which "comprise trusts and estate planning, designed to protect wealth and preserve it for future generations".
Protecting and preserving wealth by, in plainer and less coy English, avoiding tax.
'Unacceptable historical practices'
The bank is keen to show the world that it has changed. That its private banking division is a different beast to the past because it is subject to tighter internal controls, which hunt out those potentially breaking tax rules and remove them from HSBC's books.
It said its private banking customer base has shrunk by 70% since its peak. The value of its client assets under management in 2006 was £135bn. In 2014, it was $57.52bn.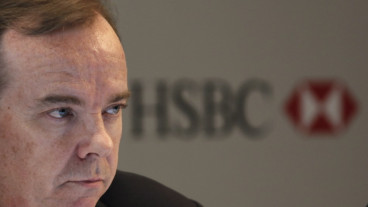 "The recent disclosures around unacceptable historical practices and behaviour within the Swiss private bank remind us of how much there still is to do and how far society's expectations have changed in terms of banks' responsibilities," said the HSBC report.
"They are also a reminder of the need for constant vigilance over the effectiveness of our controls and the imperative to embed a robust and ethical compliance culture.
"We deeply regret and apologise for the conduct and compliance failures highlighted which were in contravention of our own policies as well as expectations of us."
This, we are told, is a new commitment to tax transparency and tougher compliance. In fact, there are 7,000 compliance staff at HSBC working to ensure that its clients are playing by the laws of the land. The bank is also working with all the investigators of its alleged past misdeeds.
The Tax Gap
This attempt to paints itself as a wholesome new entity gives off a nasty stench. HSBC may not be breaking any laws. It may be abiding by the rules and regulations guiding the financial sector, as well as working closely with investigators to ensure they have all the files they need.
But the function of its private bank remains unethical: to help the richest dodge as much tax as possible and shield their excess wealth from attempts to redistribute it more equitably in society.
HSBC's private bankers add fuel to the fire of a growing and unsustainable wealth inequality that threatens to burn through the very fabric of society. And this is all done perfectly legally.
According to a report by the charity Oxfam, using data from the investment bank Credit Suisse, the world's richest 1% of adults will account for half of all wealth – overtaking the other 99% – by 2016.
Many governments across the world are struggling to balance their books in the wake of the financial crisis.
European governments in particular have slashed public spending under austerity programmes to erase fiscal deficits, meaning key services and welfare payments have been snatched away from those who need them most.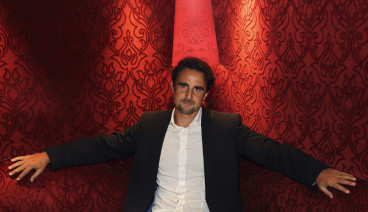 In the UK alone, where Chancellor George Osborne has cut billions off of public spending to erase the gaping deficit, the tax gap – the difference between the tax that should be collected and that which actually was – hit £34bn in the 2012/13 year.
A 2012 study by the Tax Justice Network, led by James Henry, the former chief economist of business consultancy giant McKinsey, estimated that $21tn of assets were held offshore, away from prying tax authorities.
That is a staggering amount of untaxed wealth, a huge potential payday for government treasuries wrestling with expensive problems such as huge youth unemployment rates and a lack of homes.
HSBC is no stranger to scandal. It has been caught out before helping to finance organised criminals and rogue states. It has been involved in interest-rate fixing cartels and the mis-selling of financial products. Now its alleged role in tax evasion, through its Swiss private banking arm, is out in the open.
As it once more launders its dirty reputation with apologies and reform, there is still one stain that won't come out of its private banking division. Because for all the legal whiteness of its operation, its commitment to helping the richest get richer to the cost of everyone else is as grubby as ever.