HTC One Max Officially Unveiled with Fingerprint Scanner
HTC has joined Samsung and Sony by launching a large-screened device which sits somewhere between a smartphone and a tablet.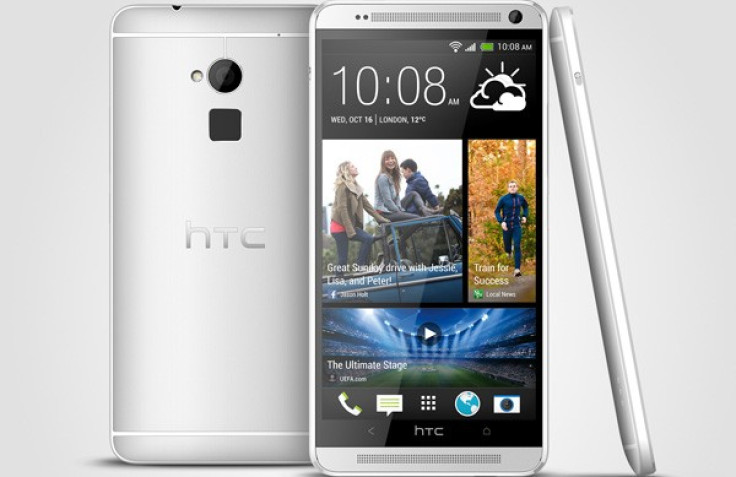 The HTC One max has been widely leaked in the lead up to its official unveiling, with the Taiwanese company widely expected to follow Apple's lead and include a fingerprint scanner on the device.
The device, like the Samsung Galaxy Note and Sony's Xperia Z Ultra, features an oversized screen - in this case a 5.9in Full HD display - making it more like a tablet than a smartphone in some respects. The One max completes HTC's premium range of smartphones which includes the flagship One and the smaller One mini.
Unlike Apple's Touch ID, which is integrated into the Home button on the iPhone 5s, the fingerprint scanner on the HTC One max sits on the rear of the device, just underneath the camera lens. The fingerprint reader can be used to unlock the phone or launch apps directly. You will be able to register up to three finger to work with it, each of which can to used to launch a specific app.
Styling
The phone will feature similar styling to the other smartphones in the range, but looks more like an enlarged version of the HTC One mini than the all-aluminium HTC One. This means the back cover is removable giving you access to a microSD-card slot, something which will be vital on a device with a screen of this size which is so much more suitable to watching films.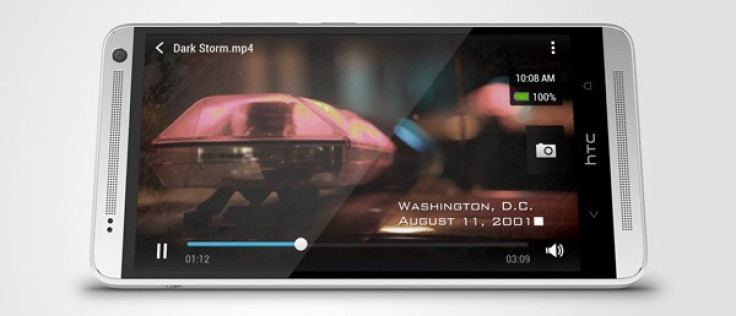 In terms of hardware, the phone will feature a powerful 1.7GHz quad-core chipset from Qualcomm which is paired with 2GB of RAM. The 5.9in screen has a very high resolution of 1920 x 1080 giving it a pixel density of 373 pixels per inch (ppi). The phone measures 165 x 83 x 10.3mm and weighs in at 217g.
It will come in both 16GB and 32GB versions with HTC saying the phone will be available globally by the end of October. There is as yet no pricing details or a specific release date for the UK available yet.
Sense 5.5
The phone comes with the latest version of HTC's own software skins, which it applied on top of Google's Android operating system. Sense 5.5 brings some refinements to the Blinkfeed interface which debuted on the HTC One, as tweaks to the camera and gallery apps. HTC has also changed its cloud storage option of choice, replacing Dropbox with 50GB of Google Drive storage.
HTC has been suffering lately with the company earlier this month announcing its first ever quarterly loss since going public over a decade ago. This has led to speculation that the company could be taken over, with Chinese firm Lenovo thought to be among those looking at the troubled Taiwanese company.
© Copyright IBTimes 2023. All rights reserved.