The HTC One Max has been spotted yet again in a fresh batch of leaked photographs, showing off the 6in phone's rear fingerprint reader.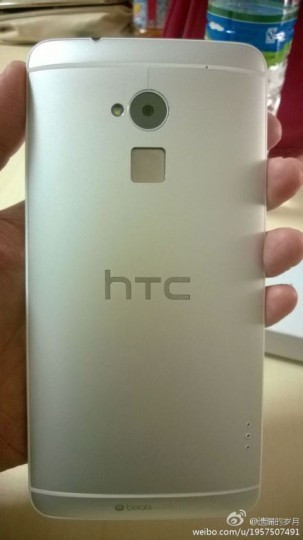 Not shown at the IFA trade show in Berlin as expected, the One Max is widely thought to arrive imminently to compete with the equally large Samsung Galaxy Note 3 and Sony Xperia Z Ultra, as the phone/tablet hybrid or 'phablet' market continues to grow.
Posted to Weibo, the Chinese equivalent of Twitter, the latest photos (via AndroidCommunity) show the smartphone's aluminium back, complete with HTC logo, what is expected to be a Ultra Pixel camera - as seen on the regular One - and a square panel thought to be a fingerprint scanner. Apple's new iPhone 5S features a fingerprint reader on the Home button, used to unlock the phone without a PIN and pay for iTunes content without entering a password.
Also in the last week, notoriously accurate smartphone leaker EvLeaks tweeted to say, contrary to prior reports, the HTC One Max "is powered by a Snapdragon S4 Pro".
Contrary to prior reports, HTC One max is powered by a Snapdragon S4 Pro APQ8064 (4 x 1.7GHz).
— @evleaks (@evleaks) September 13, 2013
Previous rumours pointed towards the more powerful Snapdragon 800 processor also found in the Galaxy Note 3, but now EvLeaks' claims suggest HTC will be pitching the One Max as a more affordable phablet aimed to compete with Samsung's Galaxy Mega rather than the flagship Note.
Negative growth
Although both the One and One Mini gained critical acclaim from the technology press, HTC is struggling to achieve the sales its hardware deserves. The Taiwanese company recently announced its 23rd consecutive month of negative growth, with revenue for August down 45% on last year.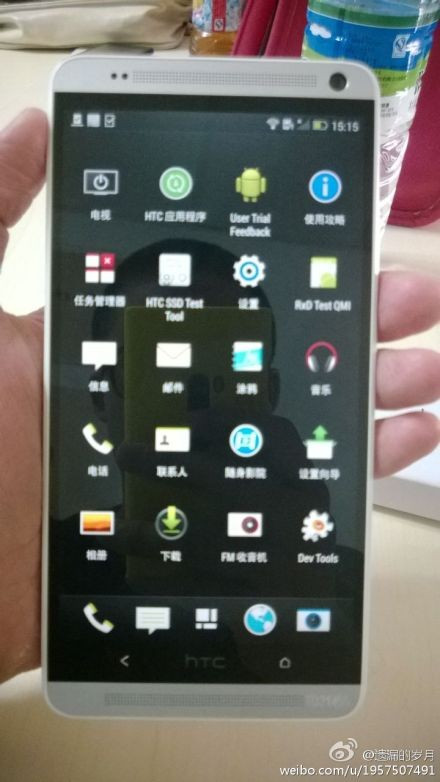 The results came as HTC edges closer to its first-ever quarterly loss in 11 years of being a public company, with an outlook forecasting losses of between 0% and -8% for the third quarter.
HTC says it expects revenue to be in the range of NT$50 billion (£1.1bn) to NT$60bn (£1.3bn), which compares to results of NT$70bn during the same three-month period last year.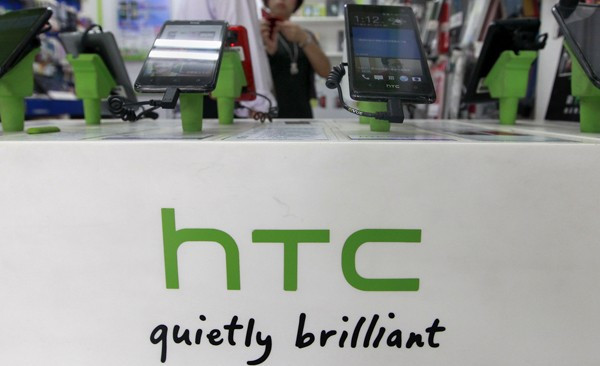 The company's problems arose from increased competition at the low end of the market where it had traditionally performed strongly, along with slow growth at the high end as the sector approaches saturation point in some markets.
But a turnaround could begin to appear before the end of 2013, as the company recently launched a global marketing campaign featuring Iron Man actor Robert Downey Jr, and said recently it has plans to launch a range of "innovative and competitive mid-tier products in the coming months," which it expects to help boost sales in the fourth quarter.