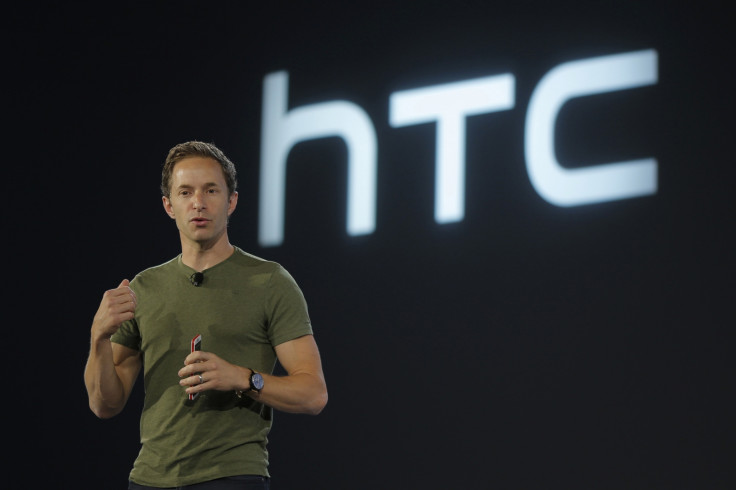 HTC has bid farewell to its second design chief in less than 12 months, as mounting 'power struggles' between design and sales teams cause problems for the smartphone maker.
Jonah Becker, the company's vice president of industrial design, announced on Twitter that he would be stepping down. "It's time for a new adventure. Stay tuned for details of what's next," he said. Becker arrived at HTC in 2008 when it acquired design firm One & Co, of which Becker was an employee.
The departure comes less than a year after Becker's predecessor Scott Croyle also left the Taiwanese company. For a firm which places so much emphasis on the design of its smartphones - particularly the new One (M9) - such short tenures among design chiefs cannot be good news.
The inherited One & Co team has shrunk in the seven years since it moved over to HTC, with just Claude Zellweger the last remaining member. HTC said in a statement that Becker will be replaced at its San Francisco office by creative designer Daniel Hundt, who will focus on the company's smartphones. Zellweger will remain in his position overseeing HTC's other connected products, such as the Re camera, Grip fitness tracker and upcoming Vive virtual reality headset.
HTC said: "We can confirm that Jonah Becker has left HTC; he had been with the company since HTC acquired One & Co over six years ago. We would like to thank Jonah for his work with HTC, and wish him all the best in his future endeavours."
Power struggles
But there could be more to the story than Becker merely wanting to try something new. Citing industry sources, Engadget claims there is "an ever increasing power struggle between the design team and sales team these days." The website added another source said "the switch from the M8's UltraPixel main camera to the M9's 20-megapixel counterpart is an example of such."
HTC earned huge praise for its One smartphone, which has matured over the last two years through three generations, the M7, M8 and new M9, due out at the end of March. Despite featuring market-leading design and build quality, the first two phones were let down by mediocre rear cameras. For the M9 HTC has tried to fix this by ditching the quirky UltraPixel sensor and Duo lens for a conventional 20MP sensor. Although a huge improvement on paper over its 4MP predecessor, initial reviews claim the new model is not a match for the competition.
The news of Becker's departure comes a week after HTC replaced chief executive Peter Chou with board chairwoman Cher Wang, effective immediately.