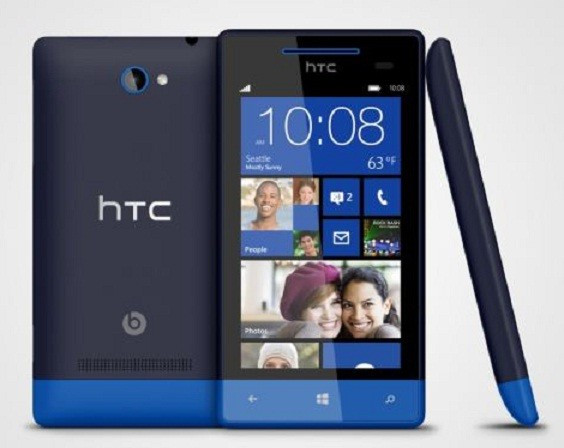 HTC recently announced two new Windows Phone 8 devices, the 8X and 8S, which will compete with such phones as the new Samsung Ativ S. The first of HTC's new devices is powered by a Qualcomm Snapdragon S4 dual-core Krait processor, with a clock speed of 1.5GHz; the same chip is in the AT&T version of the company's flagship One X unit. In addition, the two devices also share the same battery - an 1800mAh unit.
However, we now know, thanks to tests by GSM Arena, that the newer 8X uses its power source more efficiently than the One X model. The phone performs better than the larger model across a number of parameters - talk time (11 hours and seven minutes; the AT&T One X managed 10 hours and 35 minutes and the second version lasted only nine hours and 57 minutes), web browsing (six hours and a minute; the AT&T One X clocked five hours and three minutes and the second version four hours and 18 minutes) and video playback (six hours and 27 minutes; the One X and the Desire V managed six hours and 26 minutes).
The 8X also beat out other significant contenders, including the Samsung Galaxy S3 (Jelly Bean and Ice Cream Sandwich versions) and both the iPhone 5 and the iPhone 4S in the talk time tests.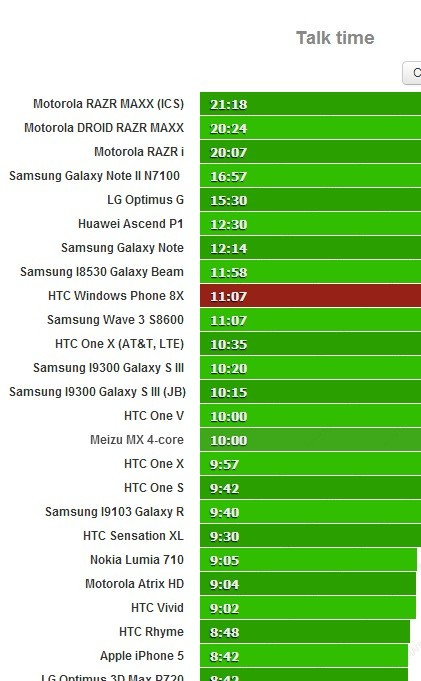 The web browsing test places the iPhone 5 top of the charts, lasting nearly four hours more than the 8X, but the latter did beat out a range of its cousins, including the Evo 4G LTE and the Sensation XL.
The video playback test confirmed the 8X really uses its battery well, running considerably longer than the standard One X (although it lasted only a minute more than AT&T model), the One V and a number of other models from Samsung and Sony Ericsson.
Finally, endurance test results suggest the HTC 8X will run for 31 hours (with phone, internet and video use) on a single charge, with a standby time of only 59 hours.