All too often seen as an also-ran in the premium smartphone race, it always feels like Huawei has to work extra hard to win over consumers and the technology press, who often struggle to look beyond minor iPhone and Samsung Galaxy updates and towards something truly new and innovative.
Its latest attempt to wrestle our hands away from Apple and Samsung is the P9, a flagship Android smartphone which follows the P6, 7 and 8 into the ring and hopes its trick Leica camera will be enough to upset the status quo.
Does it succeed? Let's find out.
---
Huawei P9: Design and hardware
Just 7mm thick and with little more than a millimetre separating the display from the left and right edges, the Huawei P9 looks and feels every bit the premium smartphone.
It is a thin, light sliver of aluminium with a one-piece body and polished edges, and could easily be mistaken for something from Apple or Samsung if the Huawei logos were taken away. And yet it doesn't smack of copying any of its better-known rivals.
Sat next to the Class of 2015/16, the only real similarities are with the Sony Xperia Z5, and that is no bad thing. The Huawei is attractive enough to catch your attention and unique enough to keep it. The side-mounted power and volume buttons fall comfortably under your thumb, while the rear fingerprint reader is easy to reach with your index finger after some practice.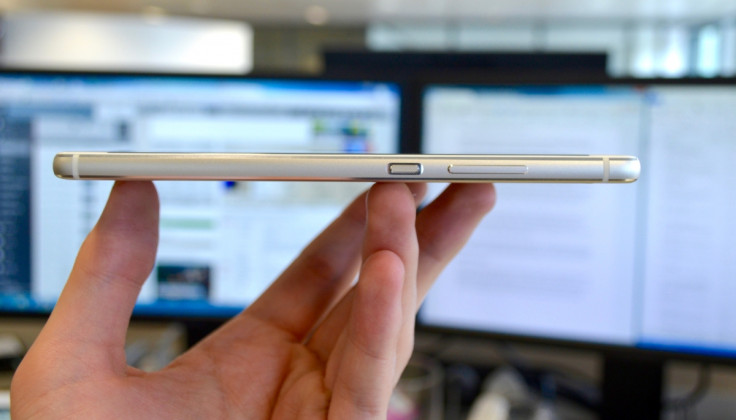 The P9 is slightly taller and wider than the Galaxy S7 - 145 x 70.9mm vs 142.4 x 69.6mm. Being thinner and lighter (6.95 and 144g vs 7.9mm and 152g) means the Huawei is just as easy to hold comfortably and securely. From a design and hardware perspective, it is very hard to fault the P9.
Huawei P9: Screen
The P9 also scores strongly with its 5.2in display. The panel has the same resolution as the year-old P8 and two-year-old P7, at 1920 x 1080. This is half that of the Galaxy S7 and several other handsets, but if the P9 isn't being used for virtual reality then a lack of pixels doesn't really matter. Full HD still gives a pixel density of 423 per inch, comfortably above what's needed to keep everything nice and smooth.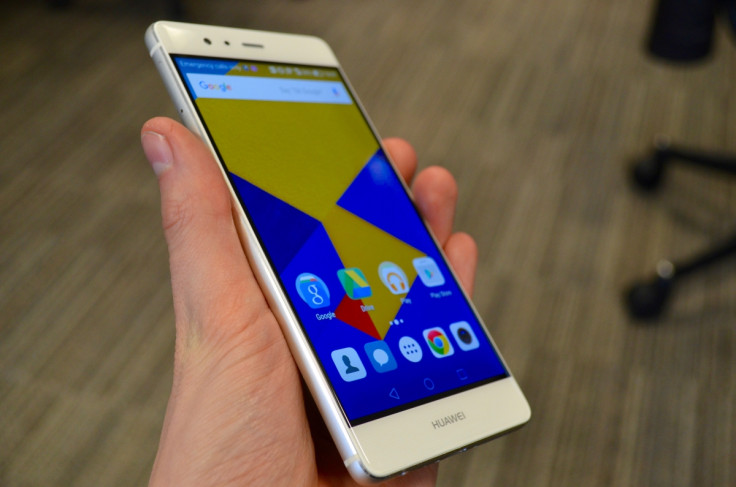 Colour reproduction is good, but the screen edges closer to the cooler end of the scale than I would like, turning whites pale blue; however this is only really noticeable when compared side-by-side with another handset like the iPhone.
Otherwise it's a great screen – plenty bright enough when it needs to be, with deep blacks and strong colours. Ignore anyone who tells you this screen is no good because it can't win Top Trumps, they are wrong.
Huawei P9: Camera
Huawei made a big deal at the P9's launch about how its rear camera doesn't protrude like on the iPhone 6S and Galaxy S7, but that design work, although nice, is inconsequential when we look at what else the camera has to offer.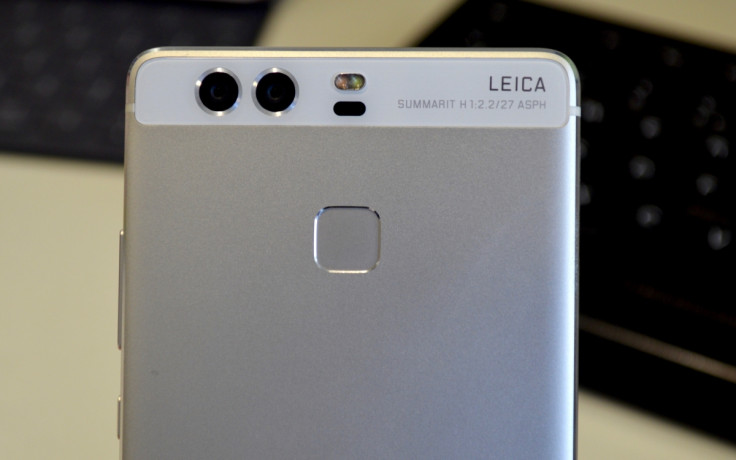 You will have noticed there are two rear cameras, and while the LG G5 also has two lenses on its back, the P9 uses them for a different reason. Both lenses are the same (where the G5 uses one for wide angle photos) but the sensors behind them are different, with one shooting in colour and the other in monochrome.
These lenses, produced by iconic camera company Leica, are said to be the best on any smartphone. Each sitting in front of a 12-megapixel sensor, they work together to produce some truly excellent photos. Photo modes include HDR, slow-motion video, night shots, time-lapse and the eye-widening, face-slimming 'beauty modes' which are commonplace on Chinese phones.
Night mode is particularly good at taking beautiful low-light photos which contain just the right amount of detail without being over exposed or grainy, but there's a catch. Night-time photos can take around 20 seconds to shoot, and with the shutter open the whole time you'll need something to rest the phone on, or even a tripod.
Holding the phone as steady as I could on a wall still resulted in some blurring. Find a place to sit the P9 completely still and its night photos are some of the best I've ever seen from a smartphone. For a quick low-light snap, the regular photo mode still does a decent job, however.
Although they looked great on the phone's screen, when copied over to a PC and blown up, night photos looked quite soft and not as bright. See below: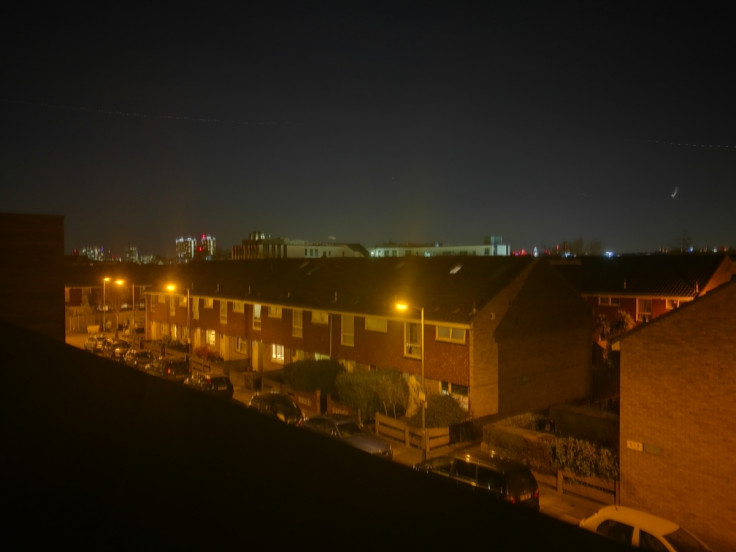 A unique ability of the P9 is to take true monochrome photos, not colour images which have had a black-and-white filter applied to them. This makes a genuine difference and produces moody monochromes which look like a pro has taken them.
Shallow depth-of-field photos (where the background is blurred) can be taken and the point of focus can be adjusted after-the-fact. But I found this feature doesn't work too well, and would often blur the edges of the object I asked to be in focus. With practice it works, but it falls a long way short of what a proper SLR camera can achieve.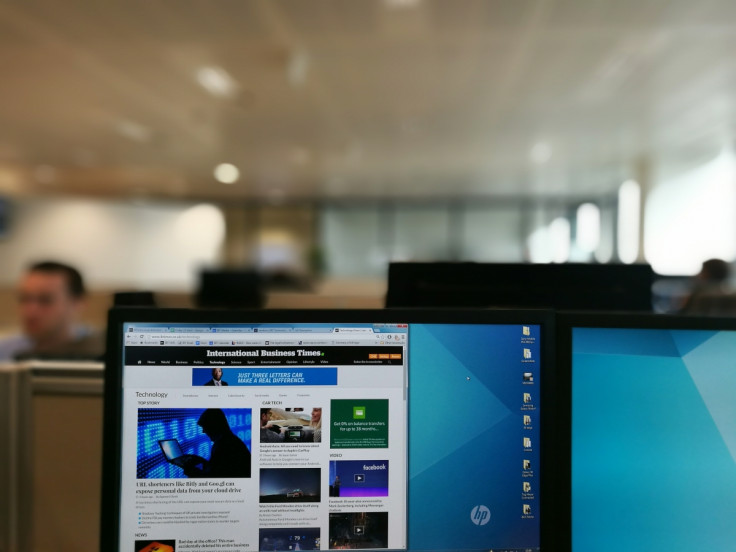 For those still playing Top Trumps, the P9 can't manage Ultra HD (4K) video recording, but in my book this is a complete non-issue, given how few Ultra HD televisions are around. My only real complaint in daily use is how the P9 can be hesitant to automatically focus, but tapping on the screen fixes this.
The front camera is an impressive 8MP – more than both the iPhone 6S and Galaxy S7 – and produces good quality selfies. The daft beauty modes are here again, but leave them switched off and all is fine.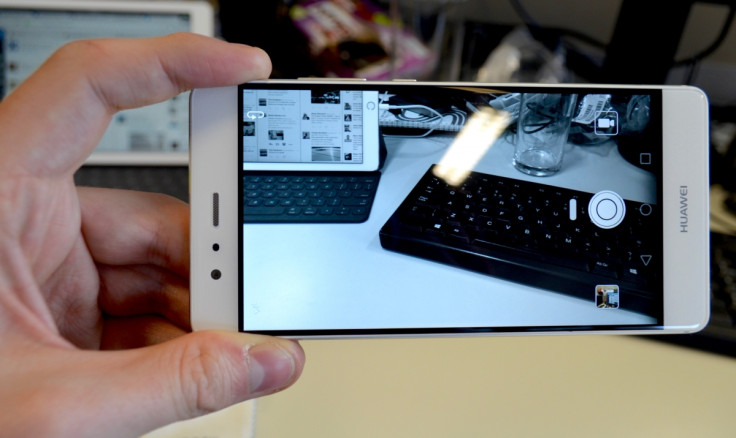 Look out for a much more detailed assessment of the P9's camera, and how it compares to the Galaxy S7 and HTC 10, coming on IBTimes UK soon.
Huawei P9: Software and performance
All too often the Achilles heel of Huawei phones, software is also the weakest point of the P9. It isn't particularly bad, but the redesigned icons and lack of an app drawer make it feel messy.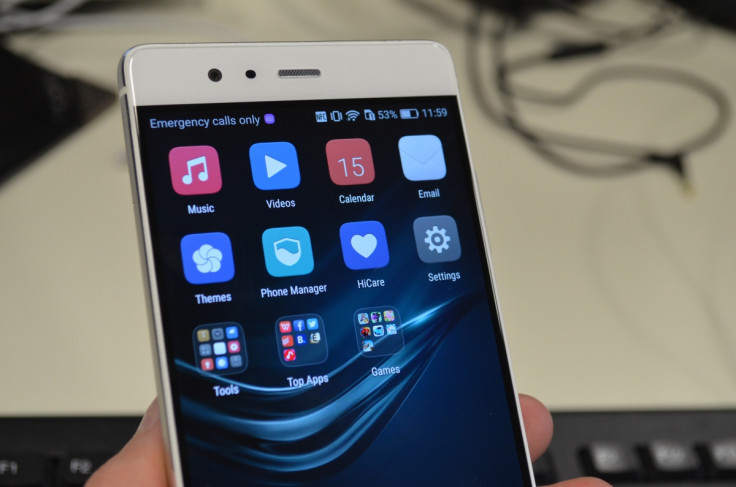 I actually dislike Huawei Emotion UI so much that I downloaded the Google Now app launcher from the Play store and used that instead. This gives the P9 a Nexus feel and although the app icons are still all wrong at least they're organised into a drawer and not scattered across several home screens, as is Huawei's default. I also ditched Huawei's keyboard in favour of Google's.
Better software features include multiple user accounts, which lets you set up an account for your kids, for example, letting them play games without emailing your boss. The fingerprint reader is also a win for Huawei; it reacts almost instantly and can be used to take a selfie with a tap or flick through photos with a swipe.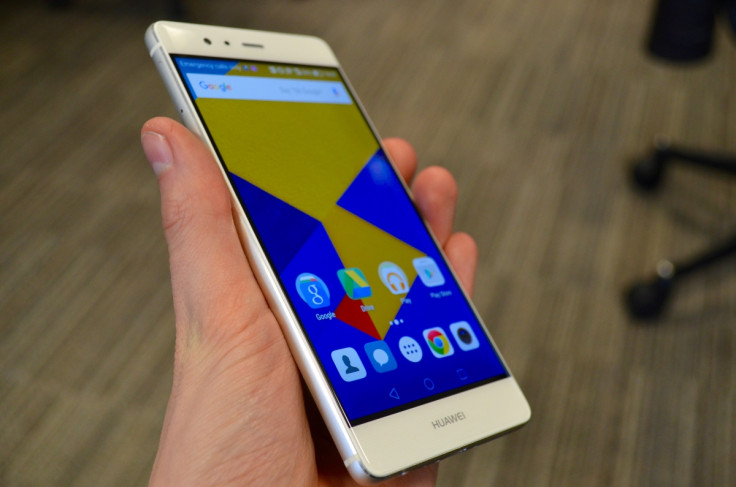 An octa-core processor with 3GB of RAM means the P9 performs like a true flagship. After a week of using the handset I didn't encounter a single performance issue. Battery life from the large 3,000mAh cell is good but didn't quite offer the stamina I was expecting. Nightly recharges are still a must.
Our verdict
Huawei and Leica have gone all-in to produce the best smartphone camera, and it sometimes feels like they have succeeded. The night mode in particular is excellent (so long as you can sit the phone on something stable) and produces some truly impressive results - and monochrome photos are fun too, but I imagine this fad will quickly fade.
The rest of the Huawei P9 puts on a good show, with strong performance and a great design and screen. Sadly, the software isn\'t quite up to the standards of Samsung, Apple and Google\'s Nexus devices, which is a shame.
Overall, the P9 is a very good handset with great design and an impressive camera, which is let down by mediocre software. Thankfully, loading up Google\'s launcher and keyboard fixes most of this.
Scores
Screen: 8/10 - Sharp and crisp with good saturation, but resolution could be an issue for any future VR use.
Camera: 9/10 - Very good with strong range of useful features. Low-light at its best only when phone is held completely still for 20 seconds.
Software: 7/10 - Android Marshmallow hindered by Huawei\'s own software and design. Google Now launcher is able to clean up most of this.
Design:9/10 - Great looks and premium build quality.
The Good:
Great design.

Impressive camera.

Super fast fingerprint reader.
The Bad:
Huawei software still not perfect.

Battery life adequate but not great.

Camera can require effort to get the most out of it.