Huawei Watch announced at Mobile World Congress is stylish strike at Apple Watch and LG Urbane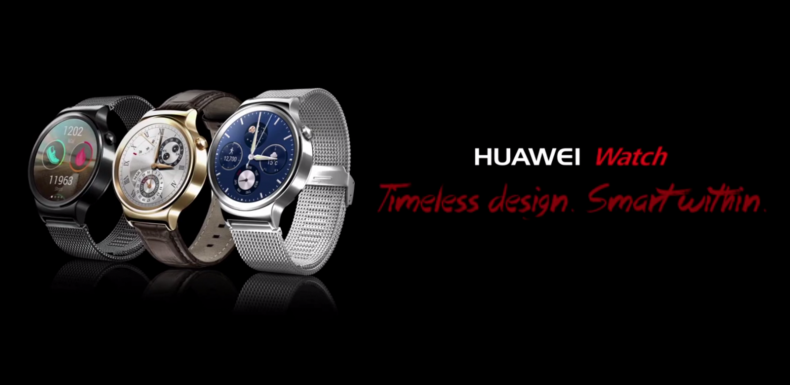 Huawei has Apple, Samsung and LG firmly in its sights with its first smartwatch, simply called the Huawei Watch.
Looking more like a traditional wristwatch than anything we have seen from technology companies to date, the Watch has a round, 42mm screen and is designed to fit both men and women's wrists. The wearable runs Google's Android Wear operating system and is available in black, silver and gold with a range of different metal, rubber and leather straps.
Running Android Wear means the Huawei Watch only works with Android handsets - no lover for iPhone users, sadly - and offers Google Now integration, plus notifications like texts, emails and calls from your Bluetooth connected smartphone. There are also walking directions and the ability to reply to texts and emails using the watch's microphone.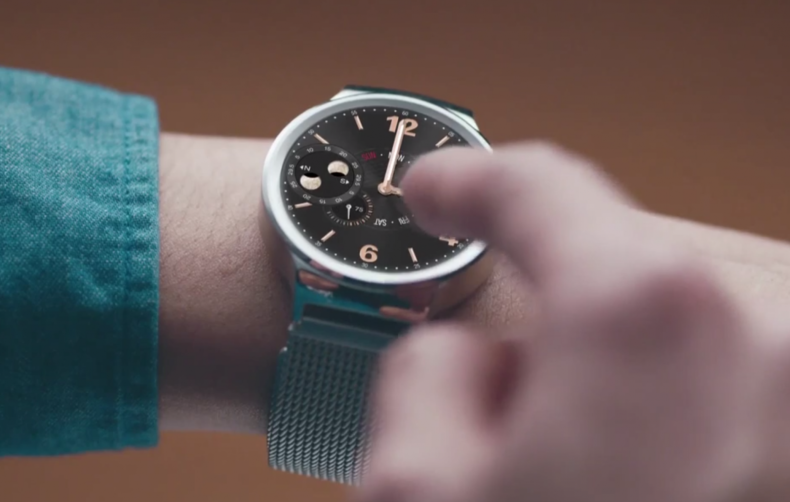 Huawei's focus for the Watch is on stylish design - not to create a gadget - and it really shows. The watch is made from stainless steel and has near-scratchless sapphire crystal protecting the screen.
There are over 40 watch faces to chose from in the settings menu, and at 42mm Huawi says its smartwatch is aimed at men and women - further emphasising this is the range of interchangeable straps which attach with traditional 18mm lugs.
There is also a range of health and fitness tracking features - including a gyroscope and barometer - to keep tabs on your walking, running, cycling, hiking and sleeping, plus a heart rate monitor on the back of the case; this is also where Huawei has placed the watch's charging port.
In a nod to traditional watches - and the upcoming Apple Watch - Huawei has given its watch a crown; mounted at the 2 o'clock position, it is used to turn the watch's screen on with a press.
The quarter-inch screen is perfectly round, unlike most other smartwatches, and has a 400x400 resolution which gives a pixel density of 286, higher than the LG G Watch R (247ppi) and Motorola Moto 360.
Keen to market the wearable as a stylish wristwatch first and a gadget second, Huawei describes the Watch's creation as a "timeless design story," and is at pains to show how the product is made from stainless steel and - a world first - sapphire crystal (instead of glass), just like traditional high-end watches.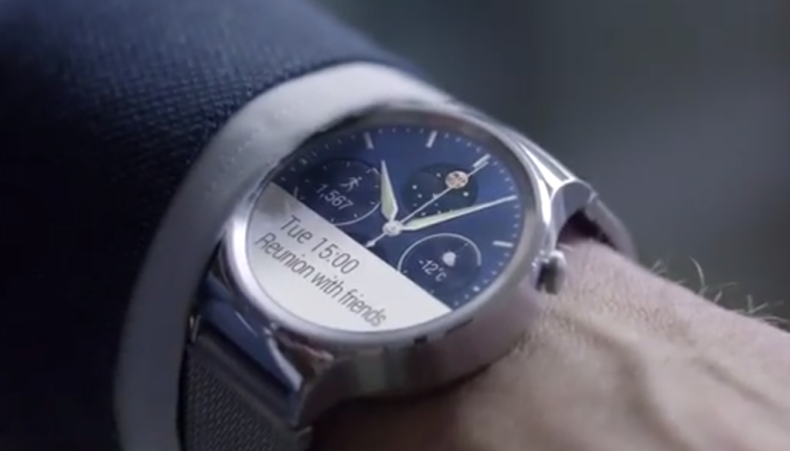 Despite not having the brand appeal or market share of Apple, Samsung and LG, Huawei has produced a smartwatch which, on looks at least, can be mentioned in the same breath as the Apple Watch and LG Watch Urbane.
IBTimes UK is at Mobile World Congress and will be getting hands-on with the Huawei Watch later today to bring you our first impressions.
Huawei also used its Mobile World Congress press conference to announce the Talk Band N1 - a pair of Bluetooth headphones which contain 4GB of music storage and fitness-tracking sensors - and the Talk Band B2, a wrist-worn fitness tracker with an attractive gold and brown leather option.
The Huawei Watch will go on sale "in the middle of this year," the company says, adding "maybe June," but no price was revealed.
More about Huawei at Mobile World Congress