Chinese telecoms firm Huawei says it is happy to answer any questions as links to the Chinese government and cyber espionage remain.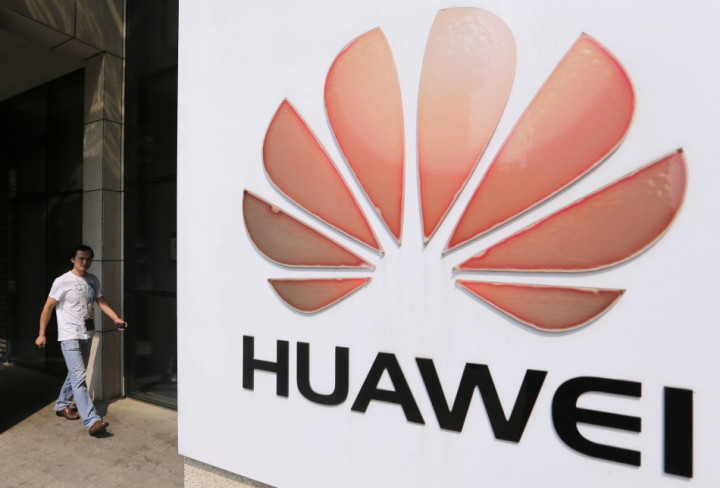 Despite close scrutiny from governments around the globe, Huawei says it is not defensive about it, and it is happy to be open about it. "We ultimately welcome the inquiry because we get to tell our story."
Huawei is currently coming under scrutiny from both UK and US governments, but the company believes the easy portrayal of Chinese companies as "scary" has led to a witch hunt without any actual evidence to back it up.
Huawei is a billion dollar, multinational technology company which built its business by selling the hardware which powers our telecommunications networks - such as the recently-launched EE 4G network in the UK
In the past few years - and in the last 12 months in the UK specifically - Huawei has come out of the shadows and is striving to challenge the likes of Samsung and Apple as a recognisable and trusted consumer technology brand by launching it own-brand smartphones running Google's Android operating system.
However, suspicions of cyber espionage and links to the Chinese government remain and committees on both sides of the Atlantic are looking into these allegations, meaning Huawei has to redouble its efforts in order to convince the public it is a brand they can trust.
Threat
Published last month by the Intelligence Committee of the US House of Representatives, a new study declares that Huawei - along with fellow Chinese telecoms firm ZTE - pose a threat to America's national security.
Based in Shenzhen, the company was founded 25 years ago by former People's Liberation Army soldier Ren Zhengfei. It is this connection to the Chinese state which lingers in the minds of Western governments, leading to these investigations.
However critics of the congressional report have said there is little to no evidence to base these fears on. Edward Brewster, communications director for Huawei in the UK, said:
"It is all about evidence. The Economist called the US intelligence committee report which kicked off a lot of this, 'good for vegetarians, because there was no meat in it'. Ultimately we can only keep answering the questions."
Brewster is at pains to point out the company is not state-owned.
"We are a privately-owned business, we are not a Chinese state-owned enterprise, we are wholly-owned by our employees, 65,000 employees own shares in us."
In the UK, the intelligence and securities committee, chaired by Malcolm Rifkind, is currently looking into "the whole presence of Huawei in regard to our critical national infrastructure and whether that should give rise for concern."
Brewster however says the company has no problem with the committee:
Quite comfortable
"We would say it is perfectly normal for that committee to be looking at the processes and procedure around our business in that market. We are quite comfortable being examined and looked at in that way."
Brewster says the company has not been invited to contribute to the report, but that's "not a surprise."
In a bid to deflect such interrogation, Huawei set up the Cyber Security Evaluation Centre (CSEC) in the UK in 2010, to test the ability of Huawei's own hardware and software to withstand the latest cyber security threats.
While Huawei may not agree, it is clear that the CSEC hasn't been able to eliminate concerns completely, despite having a link to the government's communications headquarters, GCHQ.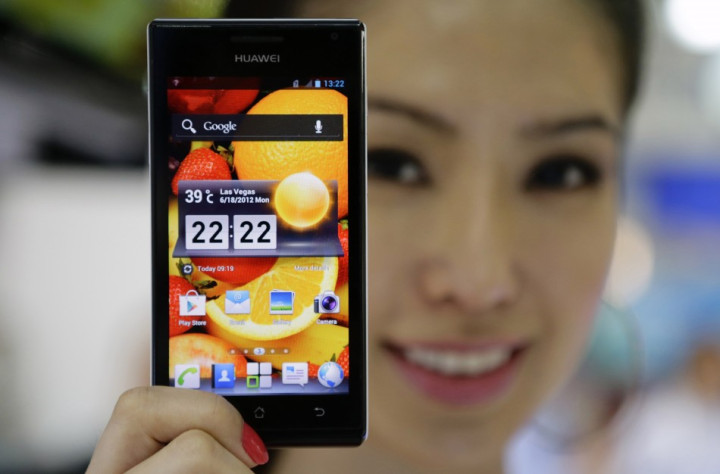 Huawei has been in the UK market since 2001, but only won its first major contract with BT in 2005. During that time, not many people would have been aware of its presence however, as it was mainly concerned with networking equipment.
In the past 12 months the company has changed tack, and has launched eight smartphones in the UK under its own brand name, as it seeks to become a recognisable and trusted consumer electronics brand.
The company has also partnered with TalkTalk to launch a YouView set-top box, with the company's branding on the front, which is another step in its on-going efforts to become a well-known brand in the UK.
Brand recognition
Having to build the brand recognition and trust is something the company is well aware of:
"From a purely brand building perspective, we thoroughly understand that we have to invest. We understand a lot of this is about brand-in-the-hand, a lot of this is about people becoming familiar [with the Huawei brand]," Jim Powell, head of product management in the UK said.
"We have no illusions about how difficult that is for any brand irrespective of the background," Powell added.
A report in a national newspaper this week highlighted Huawei's contributions to the Conservatives and Liberal Democrats despite the company being just one of a large number of similar donors.
When asked if he felt the company was getting unfair attention in the media because of its Chinese origins, Brewster said:
"I am not going to say that. We have just got to get out there and explain the facts. I think it is very easy to portray Chinese businesses in a scary way."
Part of the problem as Brewster sees it is where those reporting on Huawei are coming from.
"If you are talking to telecoms journalists or technology journalists who understand how long we've been here [in the UK], you are having a different conversation to a political correspondent who is looking to write a political story."
Investment
Back in September the company announced a £1.3bn investment in the UK over the next three years, split evenly between procurement and investment in research and development. "We have a long term commitment to this market, of doing business in this market," Brewster says.
When the announcement was made, Zhengfei met with the British Prime Minister David Cameron, who said at the time:
"The British government values the important relationship with China, both countries have much to offer each other and the business environment we are creating in the UK allows us to maximise this potential."
The vast majority of consumer technology devices on sale today are made in China, including high-profile devices like the iPad and iPhone. This fact, Brewster believes, makes the accusations against Huawei invalid:
"I think the whole thing is a false argument unfortunately. We live in a globalised world, an inter-connected world, an inter-connected supply chain where companies, networks, manufacturers are operating on a far more international [basis] than a lot of the governments are."
"[Governments] have got national boundaries and requirements, and national interests, versus this globalised inter-connected world in the information age, which presents some real challenges and concerns."
Cyber security
At the heart of the concerns over Huawei and its links to the Chinese government is cyber security, with many believing its networking hardware has in-built backdoors to allow the Chinese government to 'listen in' on any network traffic, including voice, text and data.
Speaking about cyber-security, Brewster says this is an integral aspect of the company's products:
"This is a big theme and issue for our industry and for all major companies, individuals and governments. We should be all working more closely to fix the challenges. Our job is to protect our customers' networks from cyber security threats."
Asked about the effect the various allegations and inquiries will have on the Huawei brand, Brewster said:
"We are not defensive about it, we are happy to be open about it. We ultimately welcome the inquiry because we get to tell our story."