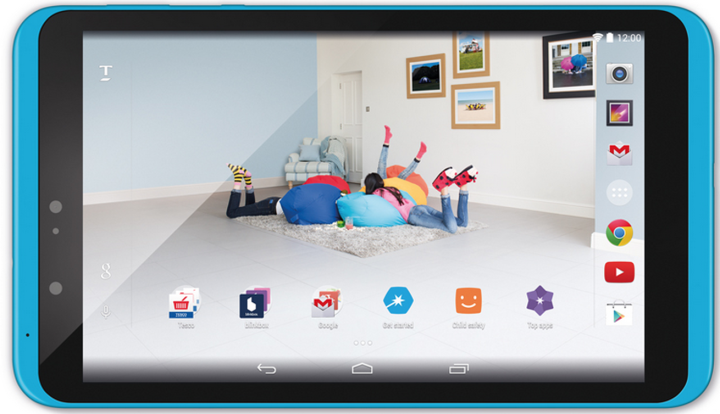 The Hudl 2 is a significant upgrade on the original. It has a bigger, higher resolution screen; faster processor and improved front and rear cameras. And Tesco has managed to keep its budget pricing of £129, so surely this is another certain winner for the UK's biggest supermarket chain?
I had a look at the new budget tablet after its launch in London on Friday to see how it is shaping up.
---
Hudl 2: Design
---
The original Hudl was a decent tablet for its price but its design left a lot to be desired. Tesco has clearly listened to feedback and made significant changes to the tablets look and feel.
The new Hudl 2 is a huge improvement on the original, looking and feeling a lot more premium than its £129 price.
Tesco has used a soft-touch plastic finish, which feels great and the eight colour options (Jazzy Blue, Zesty Orange, Slate Black, Rocket Red, Tropical Turquoise, Dreamy White, Perky Purple and Bubblegum Pink) are very attractive - and will no doubt appeal to children. The tablet is thin and light, yet manages to feel substantial.
The only design decision I would have an issue with is placing the Dolby speakers on the rear cover, where they are often covered by your hands in landscape mode.
---
Hudl 2: Screen
---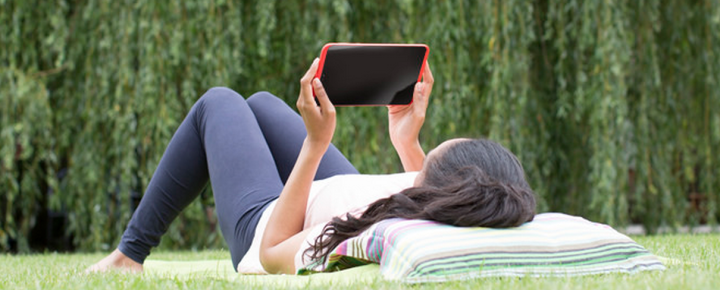 The screen size has been boosted from 7in to 8.3in and the resolution is now Full HD (1920 x 1080). This is a big update and makes the tablet much better for watching videos and playing games.
However because the screen is now taller, using it as an ereader in portrait mode is not as easy.
That said, the screen is very sharp, crisp and bright and on a par with much of the competition out there.
---
Hudl 2: Hardware and battery life
---
Tesco has partnered with Intel to put a quad-core Atom processor inside the Hudl 2, which makes it three times faster according to the supermarket chain.
Paired with 2GB of RAM, the Hudl 2 should be well equipped to handle most tasks, from 3D gaming to video streaming.
There is no 3G/4G option available for the Hudl 2, but you do get Bluetooth and of course Wi-Fi.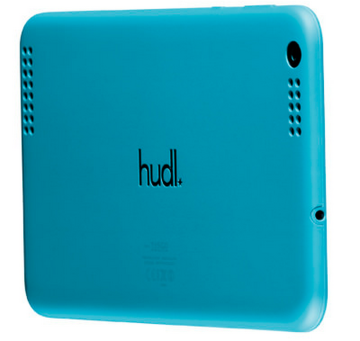 There is just one storage option (16GB) but there is also the option of adding extra storage using a microSD card slot for an additional 48GB of storage.
Both front and rear cameras have been upgraded (1.2 megapixel and 5 megapixel respectively) but as taking pictures with tablets is still something I have an issue with, this is not a big deal for me. However the upgraded front-facing camera should make Skype video calls better.
Tesco is promising a battery life of eight hours, which is similar to what it promised for the original.
---
Hudl 2: Android, Blinkbox, and Child Safety
---
The Hudl 2 runs on Android 4.4 (Kitkat) but Tesco has added some of its own touches as well.
Like the original, there is a direct link to Tesco's online shopping portal which can be accessed swiping to the left of the homescreen. You will also find details about your delivery and Clubcard points here too.
Tesco has also addressed a obvious concern among parents who may have bought the original tablet for their children's safety.
With the new Child Safety app parents can create separate accounts for their children limiting the types of apps they can access and websites they can visit. This is a feature which many people have been calling for Google to build into Android natively and will certainly be an attractive feature for parents worried what content their children might have access to.
---
Hudl 2: Price and Release Date
---
The Hudl will be on sale from the 8 October and will cost £129.
However, Tesco is looking to attract its own customers by offering it for just £65 when you use your Clubcard points. With the Clubcard Boost option however, where every £5 Clubcard voucher is worth £10, you will only need £35 worth of vouchers to get the £65 price.
---
Hudl 2: First Impressions
---
Without using the tablet for any length of time it is hard to say for certain just how good this tablet is, but from my first encounter with the Hudl 2, I have to say I'm seriously impressed.
A great screen, bright and colourful design, fast performance and an excellent children's mode, make this a really good update just purely in terms of specs alone. Add to that the fact the price is just £129 and this is a very good update from Tesco.
The company's digital director said that repeating the 750,000 sales of the original would be seen by him as a success, but I can see this doing even better, especially in the coming months as we approach Christmas.