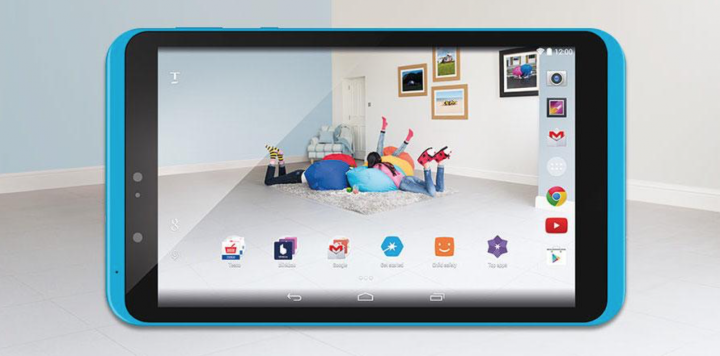 Tesco has announced the 2014 edition of its Android tablet, hoping the Hudl 2 will repeat the success of the original.
The new tablet has been significantly updated with a Full HD 8.3in screen, a quad-core Intel Atom processor, higher resolution cameras yet retains its budget pricing, though at £129 it is £10 more expensive than the original.
Tesco says the Hudl 2 has seen a "complete redesign" including hardware and software which has been "Improved in every conceivable way".
Just like the original, Tesco customers can reduce the price of the tablet by trading Clubcard points to bring the price down to just £65 when it goes on sale on 9 October.
As well as retaining Tesco's service, the company has now added an app to allow parents to create filters to limit what their children can access.
Tesco says that tablet penetration in the UK is going to hit 44% this year, meaning there are still a lot of customers out there.
The tablet features an quad-core Intel chip, meaning it is up to three times faster than the original according to the company's group digital director Michael Cornish who launched the device in London on Friday.
Sales
The original Hudl sold 750,000 units since launch and has been the fastest-selling tablet in Tesco's history, unsurprisingly considering its the low £119 price. The device sold out in many stores in the run-up to Christmas - leading to some people paying up to £180 on eBay for one of the budget tablets.
Tesco's digital entertainment division was in the headlines earlier this week with reports the company had plans to sell-off or shut down its film and music-streaming service Blinkbox as it was costing too much money.
The Blinkbox apps were among the selling-points of the original Hudl, coming pre-installed alongside the company's own shopping apps, and they are also pre-installed on the Hudl 2.
The Hudl 2 runs Android 4.4 but Tesco has added a number of its own tweaks, including an interface where you can order groceries, check clubcard points and pay to download or stream TV and movies from Tesco TV or the Blinkbox Movies and Music apps.