Back-to-Back Festival Honours in Store for Hugh Jackman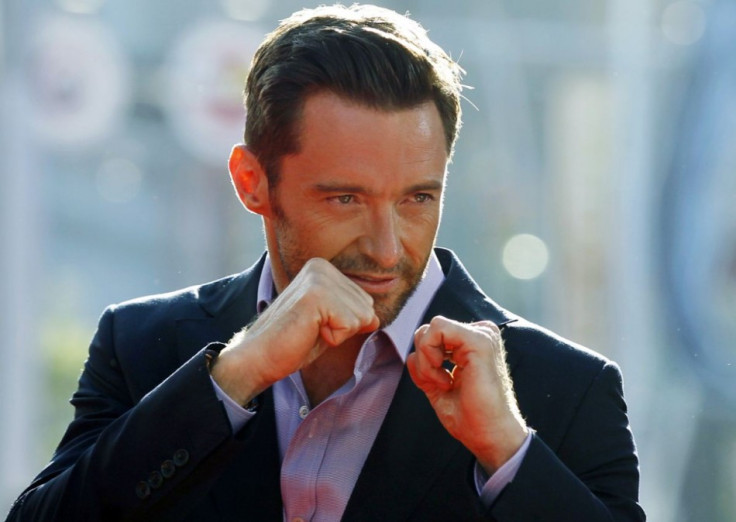 Wolverine star Hugh Jackman will be honoured at two European film festivals next month. The Donostia Lifetime Achievement award at the San Sebastian Film Festival in northern Spain on 27 September will be followed by the Golden Icon award at the Zurich Film Festival the next day.
"There is nothing he can't do and he proves this time and time again with every project he's involved in," Karl Spoerri, director of the Zurich festival said .
Jackman's new film Prisoners, which has its world premiere next week at the Toronto Film Festival, will be screened at both events.
In Prisoners, the 44-year-old Australian plays the role of a father who takes the law into his own hands. It is written by Aaron Guzikowski and the plot focuses on two families (Jackman and Maria Bello; Terrence Howard and Viola Davis) as their daughters go missing on Thanksgiving Day. The script for Prisoners was listed on the 2009 Black List of best unproduced screenplays and has even fascinated Hollywood bigwigs like Christian Bale and Leonardo Di Caprio. The film has been hailed as an instant Oscar contender.
"['Prisoners'] sustains an almost unbearable tension for two-and-a-half hours of screen time, satisfying as both a high-end genre exercise and a searing adult drama of the sort Hollywood almost never makes anymore," wrote Variety critic Scott Foundas.
Jackman, meanwhile, will reprise the role of Wolverine in X-Men: Days of Future Past, which will release next year. He is also set to play illusionist Harry Houdini in a forthcoming Broadway musical.
© Copyright IBTimes 2023. All rights reserved.