Mark Hughes has been unveiled as Stoke City's new manager on a three-year deal.
The former Wales, Blackburn Rovers, Manchester City, Fulham and Queens Park Rangers boss replaces Tony Pulis as manager after the 55 year old left the Britannia Stadium by mutual consent last week.
After successive mid-table finishes in the Premier League, Stoke flirted briefly with relegation last season before ending the campaign in 13th, six points above the relegation zone.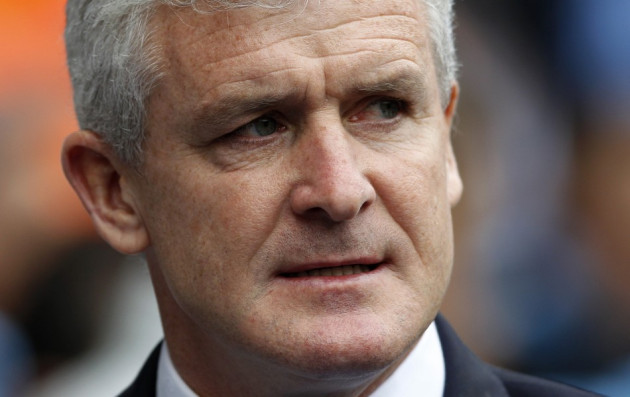 "I am absolutely delighted to be here at Stoke," said Hughes. "The Coates family have given me this opportunity and I am really grateful. They have looked at my career as a whole, and I am delighted to have the opportunity of working with great people.
"You need good people behind you, and I know I have that here. The Club is incredibly close to the community, and that is something I am looking forward to getting involved in too."
After taking Wales to the Euro 2004 play-offs, Hughes helped Blackburn qualify for Europe during four years in charge before joining City in June 2008, lasting just 18 months before being replaced by Roberto Mancini.
Hughes joined Fulham the following summer but left after just a season citing future ambitions, however he moved to Queens Park Rangers merely seven months later and helped The Hoops escape relegation on the final day of the 2011/12 season.
After failing to win any of their first 12 league games and sitting rock bottom of the Premier League, Hughes was sacked in November.
Out of work since before the New Year, chairman Peter Coastes has opted to replace Pulis after seven years in charge, with Hughes charged with breaking new ground in the top flight, a move the Potters chief believes does represent a gamble.
"There is a certain amount of risk to changing the manager," Coates said. "Tony and I got on very well, we are still good friends I hope. We both felt, on balance, that a change was the right thing to do.
"We feel we have made the right choice, a good choice, and I am really looking forward to working with Mark over the next three years."
Director of football John Rudge earlier this week stated that Stoke should look to employ an alternative structure upon the appointment of Pulis' successor, with a European approach adopted to remove the responsibility of players' contracts from a manager's responsibility.
But Coates has confirmed that Hughes will remain in charge of all matters regarding player-sales and promises that money will be made available to the ex-Manchester United and Chelsea striker.
"There is no new direction here at the club," Coates added. "What we are trying to do is have a professional structure for the scouting and recruitment of players, to give the manager the best opportunity of bringing in the right players.
"To clarify, Mark will have the decisive say on who goes in and who goes out, in terms of players.
"We want to have a sustainable model here, but there is definitely money available for the new manager."