It has been an unforgettable 12 months in both the personal and professional life of Ahmed Elmohady. Having been worried about where his career was headed under Martin O'Neill, the hard working defender can now reflect upon a year in which he helped Hull City gain promotion to the Premier League in dramatic fashion and was named the Tigers' player of the year. There was even time for a wedding to his partner Heba in the beautiful city of Cairo.
It really was a season of celebrations for the Egyptian, who has become a fan favourite at Hull after playing an integral role in helping the club secure a shock promotion back to the top flight. Playing back under Steve Bruce - or Brucey as Elmohamdy warmly refers to his gaffer - has once again brought out the best in wing back whose career appeared to be fading at Sunderland.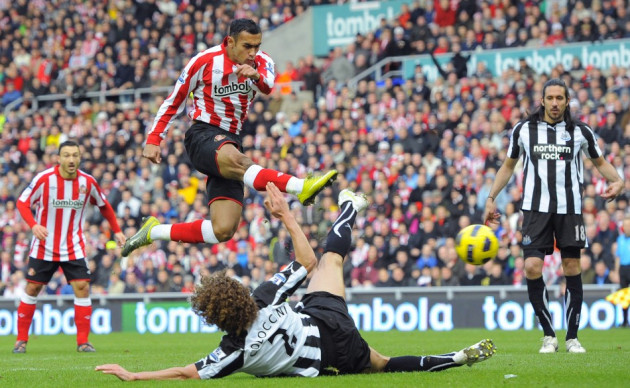 Having played 36 league games under Bruce at Sunderland and being rewarded with a permanent contract at the club, he suddenly found himself out in the cold when O'Neill took over the reins in December 2011. Elmohamady would not start a single game under the Northern Irishman and was eventually convinced to join his old boss at the KC Stadium.
But did he worry that dropping down to the Championship would be a step backwards in a career that had been on a steady upwards trajectory? "I told him it seemed like a big risk to go to the Championship but he convinced me that it wouldn't be a risk at all. He was very confident from the start that we could get promoted as he had put together a fantastic squad," explains Elmohamady.
Promotion came as something of a shock to many observers who had expected Hull to fall away from the challenge. When it was finally confirmed, some 10 minutes after they had drawn 2-2 with Cardiff and they found out that Watford had lost to Leeds, there were wild scenes of celebration. Elmohadamy, normally a calm and collected character, was unable to control himself and launched into a dance which was captured by the Sky Sports cameras.
Emotion etched all over his face, it was clear this moment meant a great deal to the 25 year old. "People were ringing me to say that they saw me dancing, rather than saying well done on getting promoted which was pretty funny. But it was a fantastic season and the others players really helped me a lot, right from the very first game.
"Brucey liked to play a 3-5-2 formation which perfectly suits my game and he had seen me play as a right wing back against England, where I did really well. We were second by December and stayed there all season which was just fantastic. In the last four of five games we felt nervous and a bit of pressure, but we did it."
After the elation there has been a difficult few weeks for Elmohamady. He is desperate to remain at the club and continue working alongside his mentor Bruce. But with Paulo Di Canio now in charge of Sunderland, and wanting to make a statement about the ill-discipline within the squad, there is a chance that the Italian will want the defender back at the Stadium of Light.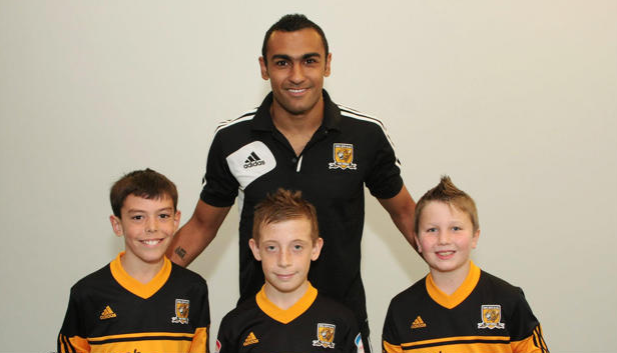 Having settled in Hull, making friends with the players and being accepted by the fans, he now faces an anxious wait to discover where he will call home next season.
"It's difficult as Paulo has come in and he has different rules, he's a different character, everything is different," he explains. "You are player of the season, you get promoted with a club and you are happy. It's now important to start happy and that means I want to stay in Hull as the fans, the manager and the players have all been so fantastic."
Elmohamady now simply wants his future to be resolved. He is happy plying his trade in England after working so hard to convince clubs he had the talent to make it in the Premier League. Having missed out once before, when he excelled on a trial with Blackburn only to see manager Paul Ince get sacked just a matter of weeks later, he is determined to be a success in the top flight.
He has come a long way since first kicking a football around the streets of Basyoun as a child with no socks or shoes. Having begun his career playing for Ghazl El-Mahalla and then ENPPI in the Egyptian league, Elmohamdy must sometimes pinch himself to be reminded of just how far he has come.
There have been other, perhaps more naturally gifted, Egyptian footballers playing in the Premier League but they have lacked the discipline shown by Elmohamady. Amr Zaki and Mido both flourished under Bruce at Wigan but their temperament was often called into question. That is certainly not the case with Elmohamady.
Bruce warned the defender that he would have to completely dedicate himself to his chosen career, something some footballers are simply unable to do. Barely able to speak a word of English when he arrived in the north east, he quickly adapted and believes he owes a great deal to the man that showed so much faith in his ability.
"Brucey is a fantastic manager, with a great personality," says Elmohamady with a broad smile upon his face. "He sat with me and told me if you want to stay in England, and stay a long time, you have to listen to the manager and concentrate solely on your football. There is huge difference between Egypt and England, and I needed lots of advice and thankfully he was willing to work closely with me."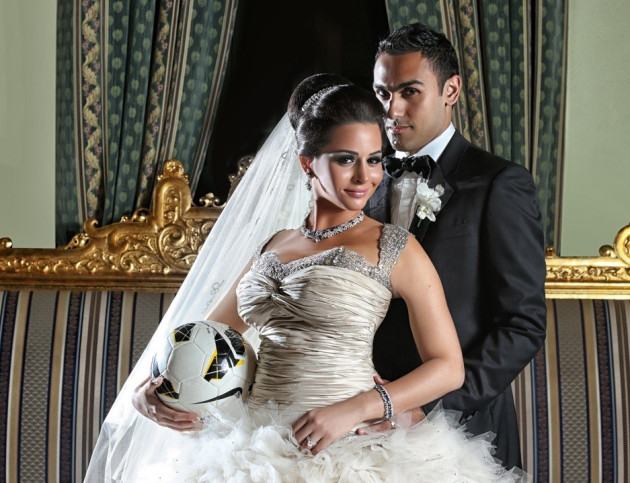 There is a great deal of respect in Elmohamady's voice when he speaks about Bruce and it is clear he has played a major part in his career. Now, he hopes their bond will not be broken and that he can secure a permanent deal with Hull.
He is already dreaming of more success with the Tigers and with Egypt as the African side attempt to qualify for the World Cup for the first time since 1990. They have twice won the Africa Cup of Nations with Elmohamady playing a part in 2008 and 2010, and now they top Group G after winning their opening three games.
He is a superstar in his native country and reveals that there are now plenty of Hull supporters in Egypt because of how well he, and international teammates Mohamed Nagy and Ahmed Fathi, have performed for the Yorkshire side this season.
So after such a memorable year with Hull and on the international stage, could it possibly get any better?
"Well it has been pretty special. Winning the player of the year and getting promoted, and getting married as well. It's now all down to my agent but I would love to keep playing with Brucey as the fans and people of Hull are fantastic."
Should he sign a permanent deal then it would cap a remarkable year, from forgotten Sunderland defender to Hull City hero. That's some 12 months.