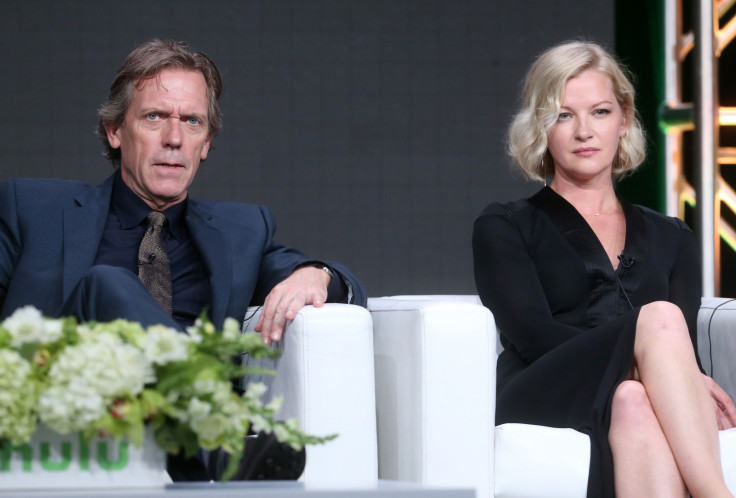 After acing the role of the drug-abusive doctor in House, MD, Hugh Laurie is now taking on another role in medicine. This time he will play a forensic neuropsychiatrist in Hulu's upcoming show Chance.
Speaking at the Television Critic's Association summer press tour, Laurie expanded on his show. "As a gambler, my instinct is to walk away from the table after even a modest win. So twenty-five bucks would normally see me out the door," he said about taking up yet another role as a doctor. "And yet I find myself coming back, drawn by a wonderful project that was simply irresistible."
In the series, Laurie plays Eldon Chance, a San Francisco-based forensic neuropsychiatrist who reluctantly gets sucked into a violent and dangerous world of mistaken identity, police corruption and mental illness. The show is based on a novel by Kem Nunn.
"My father was a doctor, a general practitioner," the former House star said, telling the audience about how patients used to send gifts to thank his father for helping them. "He did things that made people's lives better," he said.
Laurie went on to point out that while patients could leave a doctor's office happier, it is not the case with neuropsychiatrists. "Nobody leaves their offices doing cartwheels," he said, adding, "I don't think I'd last a week."
Hulu used the TCA tour to release a teaser for Chance, which will premiere on 19 October on the network. Watch the trailer below: