Human rights NGOs beg for renewed Monusco mandate to curb rising DRC violence
FIDH report documents the deterioration of the security situation in the country since summer 2016.
A global human rights umbrella organisation has urged the United Nations (UN) Security Council to renew the mandate of the UN's peacekeeping mission to the Democratic Republic of the Congo (Monusco) amid a continuing deterioration of the security situation in the country.
There are fears that armed groups may be trying to capitalise on the prevailing political uncertainty to cause widespread violence and instability in an already fragile country. Political tensions in the country escalated last year when President Joseph Kabila was accused of manoeuvring to remain in office beyond the end of his second term.
The International Federation for Human Rights (FIDH), and its three member organisations in the DRC, on 27 March called on the UN to renew the Monusco's mandate and for the world body to adopt news measures, two days before the Security Council meets to vote on a possible renewal.
In its latest report, the umbrella organisation draws an alarming report on the security and political situation of the country.
Documenting the intensification of violence and violations committed by different armed groups and the ongoing crackdown by security forces since the summer of 2016, FIDH raises fears of widespread conflagration as the country heads to planned presidential, legislative and provincial elections by December.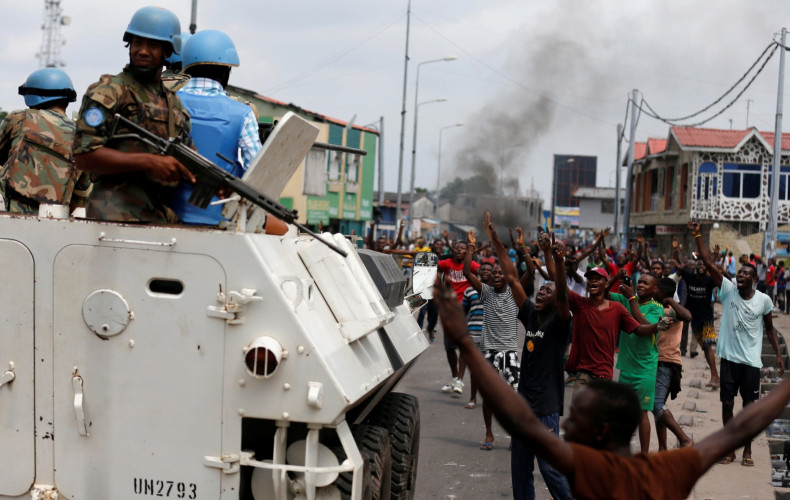 "Our organisations urge the Security Council to renew the mandate of Monusco and to strengthen its means of action," FIDH said today, as it highlighted human rights violations committed by members of the Congolese Armed Forces (FARDC) and armed groups active in North Kivu and Kasaï provinces, where intensifying violence has killed "hundreds of civilians".
Reports of serious human rights violations include killings, kidnappings, recruitment of child soldiers, acts of sexual violence, and the looting and burning of dozens of villages; while the government has been accused of clamping down on dissenting voices.
"In this context, and at nine months of the announced elections, the renewal of the mandate of Monusco appears an absolute necessity, to protect the civil populations and accompany the electoral process," FIDH said. "Moreover, given the increase in violence and the FARDC's inability to protect the civilian population who are victims of massacres and looting, its capacities for action must be strengthened."
Monusco involves around 22,400 people, including nearly 17,000 troops and more than 1,350 police. It has an annual budget of $1.2bn (£950m).
In parallel with the maintenance and strengthening of the peacekeeping mission, the rights organisations also recommend the adoption of additional measures to curb the outbreaks of violence and allow a peaceful transfer of political power.
These would include "individual sanctions" against those who oppose the political process as well as those responsible for the recent human rights violations, such as those adopted by the EU and the US in December 2016.