A rights group has urged the Zimbabwean authorities to investigate allegations of torture, as the United Nations Human Rights Council (UNHC) adopted Zimbabwe's Universal Periodic Review (UPR) report on 16 March.
The Zimbabwean government in November last year presented its human rights national report for its UPR, a process used by the UN to review and seek to improve the human rights situations of all UN state members.
After reviewing the report – which had input from Harare, the Zimbabwe Human Rights Commission, civil society organisations and UN agencies – 16 out of 17 members raised issues on the human rights situation in the country and the UNHC made a number of recommendations.
On 16 March, a Zimbabwean delegation, led by Vice President Emmerson Mnangagwa, appeared before the UNHC to report on these recommendations, saying the government supported 151 out of the 260 recommendations it had received.
Mnangagwa's delegation spoke of President Robert Mugabe's total commitment to the protection and respect of human rights as enshrined in the country's 2013 Constitution.
Human Rights Watch (HRW), meanwhile, urged the government to "take steps to implement recommendations it received during the UPR to fully implement its provisions", and to ensure justice and accountability for serious past abuses.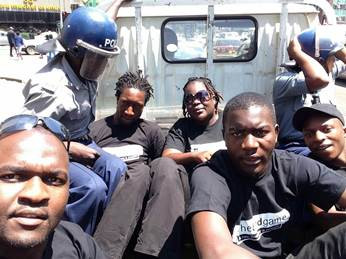 The government rarely investigates allegations of harassment, threats, and arbitrary arrest by police or intelligence officers of those who criticise Mugabe or his government, the organisation claimed. These include human rights defenders, civil society activists, government opponents, and street vendors.
The government agreed to ratify the Convention against Torture and take concrete action against the practice of torture by state officials during its 2011 UPR. But HRW claimed torture and other ill-treatment of detainees by police and members of Zimbabwe's intelligence services "remain a serious and systemic human rights problem in Zimbabwe".
In addition, the organisation called on the authorities to ensure justice and accountability for serious past abuses.
HRW highlighted how the authorities "have not fully investigated the abduction and enforced disappearance" of pro-democracy activist and human rights defender Itai Dzamara on 9 March 2015.
"The government should immediately provide information on his fate or whereabouts and bring those responsible to justice," the organisation said in a statement.