Robert Mugabe succession: Can 'reformist' Emmerson Mnangagwa take over Zimbabwe presidency?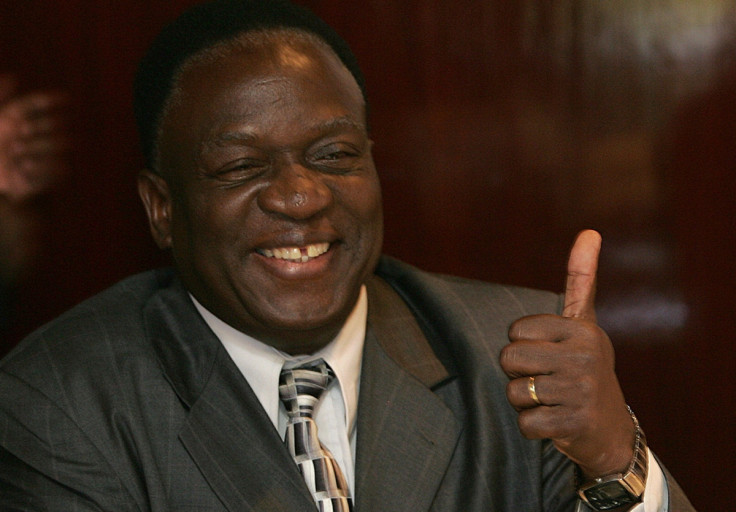 The succession battle involving Zimbabwe's ageing President Robert Mugabe deepens, with Vice President Emmerson Mnangagwa emerging as a frontrunners in the, as yet, unofficial race.
Mugabe, the world's oldest head of state, has quashed debate by announcing his intention to stand for re-election in 2018 but a number of Zimbabwe's veteran politicians, in particular within his ruling ZANU-PF party, have already thrown their hats in the ring.
Emmerson Mnangagwa, the 69-year old former minister of state security (1980-88), was nominated to replace the ousted Vice President Joice Mujuru in 2014, after she was accused of trying to overthrow and kill President Mugabe.
Besides holding a number of top roles within Mugabe's decades' long regime, including tenures as minister of justice, speaker of parliament and minister of defense, Mnangagwa has also positioned himself as one of the most influential figures within ZANU-PF.
Emmerson Mnangagwa: the 'crocodile'
Mnangagwa's involvement with the Crocodile Gang, known for having staged acts of sabotage under the banner of the Zanu party during Zimbabwe's Liberation war after 1964, has prompted some to nickname him 'crocodile' (ngwena in Shona language). During the war, Mnangagwa is said to have blown up a train near Fort Victoria - now Masvingo.
The liberation war hero, who has enjoyed strong backing among the security forces because of his career in the defense ministry, is now supported by one of the two competing factions within ZANU-PF known popularly as Team Lacoste and Generation 40 (G40).
While the G40 backs the president's wife, Mnangagwa's allies within Team Lacoste have made no bones about the fact that the president should retire to make way for his vice president - something that has not escaped the notice of the first lady who in February suggested that she is out to get Mnangagwa.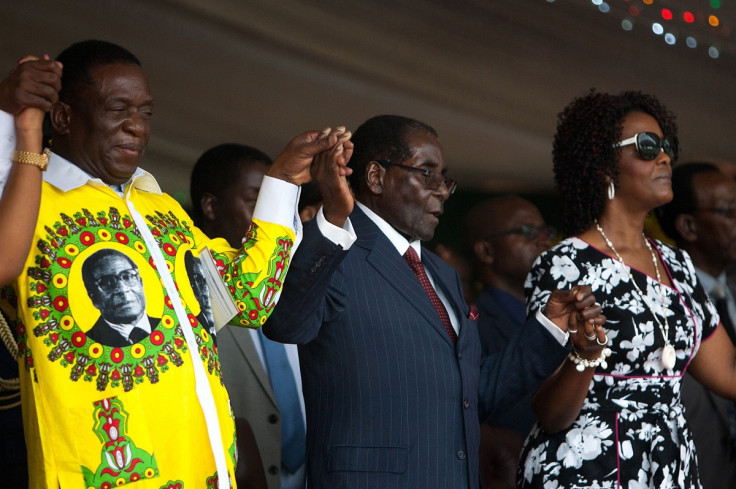 Zimbabwean President Robert Mugabe (C) holds hands with Vice President Emmerson Mnangagwa (L) and First Lady Grace Mugabe (R) during celebrations marking his birthday at the Great Zimbabwe monument in Masvingo on February 27, 2016
JEKESAI NJIKIZANA/AFP/Getty Images
Stephen Chan, Professor of International Relations at the School of Oriental & African Studies in London, said that despite the "rottweilers" unleashed by Mrs Mugabe in Mnangagwa's direction, the vice president has remained unphased . "It's not his style to panic," Chan said.
And because Mnangagwa went to great pains to make friends and influence people within the military - as did Joice Mujuru - a potential alliance in the future could mean the vice president may find a strong ally in his predecessor.
'Atrocious' human rights credentials may yet haunt the VP
While Mnangagwa's war credentials have, in the past, worked in his favour, Mugabe's deputy may at times appear to be part of the nation's old guard and commentators believe he has close to no relationship with both the party and the nation's younger generations - most of whom are too young to remember the war.
"A lot of people who are around Grace Mugabe largely have no connection to the war. So you get people like Mnangagwa who feel a bit uncomfortable with the torch passing, and in that sense, he has much more in common with (Joice) Mujuru than he has with the younger generation that is coming through," Blessing-Miles Tendi, who teaches politics in the University of Oxford's Department of International Development, told IBTimes UK.
Mnangagwa's past may well end up derailing his claim to the presidency. Tendi highlights the politician's "atrocious" democratic credentials and human rights records, "because he was deeply involved in the mass murders of the early 1980s and had a major hand in rolling out violence to ensure Mugabe hung on to the presidency in 2008. That's well known."
Tendi added: "The early 1980s mass killings, in which Mnangagwa was Mugabe's point man, have never been properly addressed by the ZANU-PF government. The unresolved legacies of these killings are likely to undermine Mnangagwa's chances of becoming Zimbabwe's next president."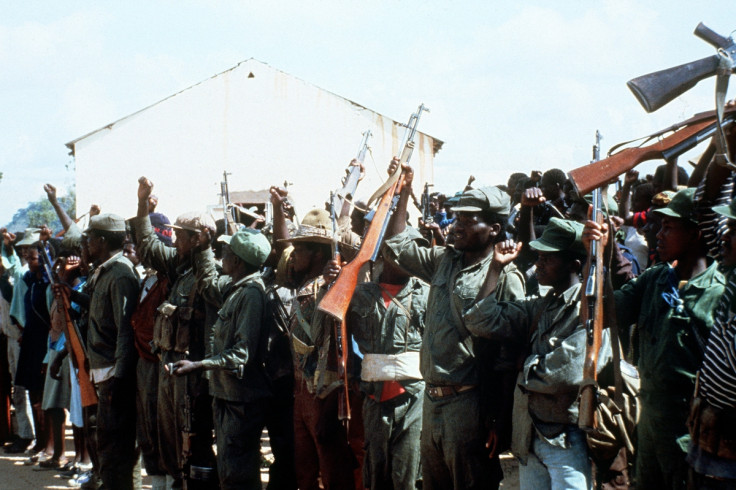 Mnangagwa, the reformist
However, Mnangagwa's approach to the economy suggests he's a pragmatic individual who would be willing to carry out reforms that external investors or development aid donors would find appealing. Ties between Zimbabwe and the International Monetary Fund (IMF) have been under stress because of the African nation's declining economy and its failure to make loan repayments.
The vice president is already said to be pushing for better relations with the body and, in March, the government announced it had completed its its supervised economic reform plan - known as the Staff Monitored Programme (SMP).
In Chan's view, if Mnangagwa can prove his ability to raise credit in a post-Mugabe era, it would solidify his chance at taking the presidency.
© Copyright IBTimes 2023. All rights reserved.