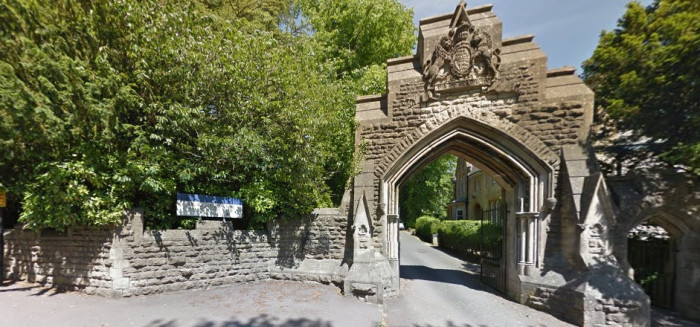 Hundreds of residents have been evacuated from a neighbourhood in Bath after a 500lb (225kg) World War II bomb was discovered at Royal High School. A 320 yard (300) metre exclusion zone has been established around the school and many locals have been moved to nearby Bath racecourse until the situation has been resolved.
The bomb was uncovered by contractors working at Hope House and police were called to the school in the Lansdown area at 4.40pm. A military explosives disposal team is at the site and Avon and Somerset Police said they hoped the matter would be resolved quickly.
"We are working closely with our partner agencies to limit the disruption caused," said a force spokesman. "Road closures around the site have also been put in place and we are advising motorists they will need to find alternative routes."
Inspector Gavin Usher said: "We would like to thank everyone who has been inconvenienced for their patience while we deal with this incident. Decisions to evacuate houses are never taken lightly but during these incidents public safety will always be our primary concern."
Unexploded ordnance from World War II continues to pose a threat. Thousands of unexploded bombs dropped by the Nazis are thought to be buried across the country though they rarely explode. In 2015 a 1,000lb bomb in Bermondsey, south London led to the evacuation of 1,200 residents from their houses.
That same week unexploded bombs were uncovered in Bourne, Lincolnshire and Goole. However no-one has been injured by unexploded ordnance in Britain since 1956.
However Germany also has thousands of unexploded bombs scattered across the country, many of which were dropped by the RAF and allied forces. Since 2000, 11 bomb-disposal experts and a number of civilians have died in the country when the WW2 bombs exploded. As recently as 2010, three died attempting to defuse a bomb in Gottingen.