At least 300 victims from Hurricane Matthew in one devastated coastal village have been left isolated and without treatment and medicine seven days after the category four winds, the strongest in the Caribbean for a decade, hit the impoverished nation.
Gravediggers have been burying the 1,000 dead from the disaster in mass graves, such has been the scale of destruction and the loss of human life in Haiti's remote south-west.
In the village of Dame Marie, survivors have been left without fresh water, let alone the food and medicine needed to care for the sick and wounded after communication and transport links were cut by Matthew, the Associated Press reported.
"There's no water, no antibiotics," Dr Herby Jean was quoted as saying. "Everything is depleted... We hear helicopters flying overhead, but we're not getting anything."
One patient, Beauvoir Luckner, a cobbler and farmer who walked 12 kilometres (seven miles) after a falling tree crushed his leg and killed his mother, has been unable to receive treatment because of the lack of supply.
"It took a lot of misery to get here and now that I'm here, there's still misery," he said lying on a mattress with no sheets and a bandage around his left leg.
Things were not much easier in the nearby town of Marfranc. The wounded and those ill with cholera – now feared to be on the brink of exploding again in Haiti – lay alongside the injured in a makeshift hospital in a police station. "People will die soon if we don't get some aid," Darline Derosier the only health worker helping about 40 patients was quoted as saying.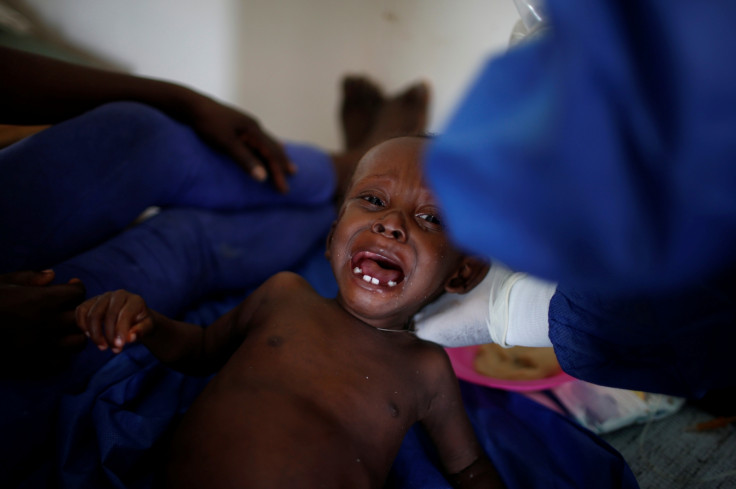 The UN humanitarian agency in Geneva has made an emergency appeal for nearly $120 million in aid, saying about 750,000 people in south-west Haiti alone will need "life-saving assistance and protection".
UN officials said earlier that at least 1.4 million people across the region need assistance and that 2.1 million overall have been affected by the hurricane. Some 175,000 people remain in shelters.
Across the Carribean in the US, the number of fatalities rose to at least 23, with nearly half in North Carolina, Reuters reported.
Flooding in the state prompted President Barack Obama to declare a state of emergency on (9 October), making federal funding available to affected individuals in 10 counties hit.
Hundreds of individuals have continued to be rescued by boat and helicopter as floodwaters inundated North Carolina towns. The threat of deadly floods is expected to last for days.
A total of 715,000 homes and businesses were without power in Florida, Georgia, North and South Carolina and Virginia.