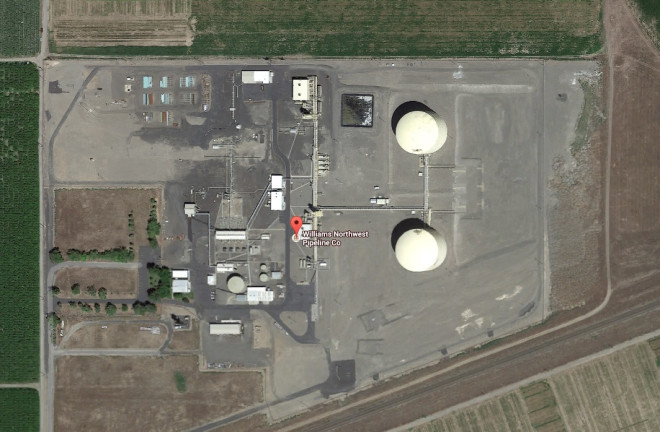 One person was injured and hundreds were evacuated in Washington state after a fire and explosion at a natural gas plant.
Firefighters were called to the facility near the village of Plymouth, 190 miles east of Portland, Oregon.
A spokesperson for energy giant Williams, the operator of the plant, said that one employee was injured in the fire but was expected to recover.
Michele Swaner said that all company employees were evacuated and accounted for after the blast. The facility converts liquefied natural gas into vapour for energy.
Local residents said they heard a loud explosion early in the morning. Thick black smoke billowing above the plant.
Dan Thesman of ABC's local affiliate KVEW-TV tweeted:
Authorities said they were evacuating people in a two-mile radius from the plant because of fears that some 1.2 billion cubic feet of natural gas could explode.
Radio journalist Jeff Pohjola tweeted:
Roads near the plant and a stretch of Highway 14 were shut down.
The cause of the blast was not determined.
It was the second disaster to hit the western US state after as massive mudslide killed at least 21 people in near the village of Oso, about 90km (55miles) north of Seattle.