Hungary's right-wing Prime Minister Viktor Orban described the arrival of refugees in Europe as a "poison" and "terror risk."
The murder of a French priest while giving morning mass in a Normandy church on Tuesday became the latest in a series of violent attacks across Europe, with the perpetrators of two attacks in Germany refugees who pledged allegiance to Islamic State (Isis).
Hungary has strongly opposed European Union plans for refugees to be resettled across all 28 member states under a mandatory quota system.
"Hungary does not need a single migrant for the economy to work, or the population to sustain itself, or for the country to have a future," he told a joint press conference in Budapest with Austrian chancellor Christian Kern, in remarks quoted by AFP.
"This is why there is no need for a common European migration policy: whoever needs migrants can take them, but don't force them on us, we don't need them," Orban said.
The populist leader added that "every single migrant poses a public security and terror risk. For us migration is not a solution but a problem ... not medicine but a poison, we don't need it and won't swallow it," he said.
Hungary has filed a legal challenge against the refugee resettlement proposal, and will hold a referendum on the issue on 2 October.
Thousands of refugees and migrants trekked through central Europe seeking asylum in summer 2015. Poland, Slovakia, and the Czech Republic, the three other central and eastern European states that constitute the Visegrad Group, also oppose the resettlement quotas.
Hungary built razor wire fences around its southern borders last autumn and brought in tough new anti-immigrant laws, stemming the flow of refugees into the country.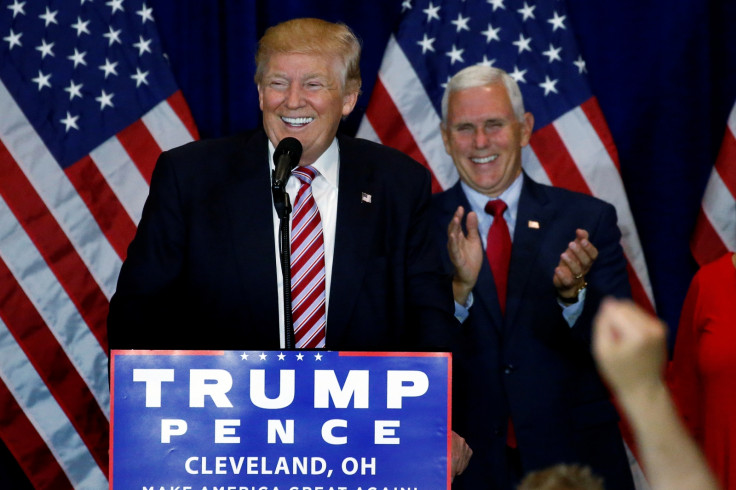 Orban also praised US Republican presidential nominee Donald Trump, notorious for his anti-immigrant and anti-Muslim rhetoric, and criticised his rival in November's election, Democrat Hillary Clinton. He said that like the Republicans like Hungary opposed the "democracy export" and pro-refugee policies of the Democrats.
"The Democrats' foreign policy is bad for Europe, and deadly for Hungary," he said. "The migration and foreign policy advocated by the Republican candidate, Mr Trump, is good for Europe and vital for Hungary."
Orban has been criticised for building closer ties with Russian President Vladimir Putin, and allegedly curtailing democratic freedoms in Hungary. In 2014 he was branded a "fascist" by US Senator John McCain.