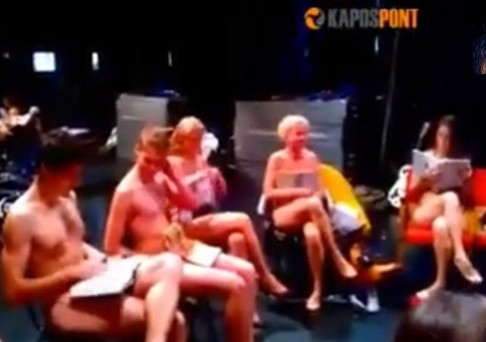 A group of university students in Hungary have gone topless after being told they were not allowed to wear miniskirts, heavy make-up or low-cut tops.
The protest, during a lecture, was in response to a new dress code introduced earlier this week by Kapsovar University in southern Hungary. As well as banning women from wearing revealing clothing, men were also told they had to wear dark suits.
According to AFP, the university's announcement from rector Ferenc Szavai said: "From October 1, there is also no place in the university for mini-skirts, flip-flops, heavy make-up, inappropriate fashion accessories, or unkempt fingernails and hair."
The ten art students stripped off during a class despite arriving in clothes that adhered to the new rules. They said the code, however, does not provide guidelines on what to do on warmer days.
"We were appropriately dressed but the classroom was so warm, we removed some clothing as is permitted," one student said.
Both men and women took part in the protest and they were also joined by their lecturer.
Students are now planning another protest for next week, where they will wear flip flops and beach towels in protest.