The former Prime Minister of Hungary has urged Theresa May to maintain European freedom of movement as Hungarians today (2 October) vote on accepting mandatory EU quotas for relocating migrants.
Speaking on Sky's politics show, Murnaghan, Ferenc Gyurcsány urged the Conservative party leader to "understand these people found a new home in London".
The Democratic Party leader also stated that being a "partner of this European club" was the best thing that could have happened to Hungary but expressed his concern that today's migrant quota referendum could be a step towards Hungary leaving the EU.
However, Theresa May was steadfast that "Brexit means Brexit" for European freedom of movement following her announcement that Article 50 will be triggered by March 2017.
The prime minster said the June 23 referendum was a "clear message" from the British people that they wanted tighter controls on freedom of movement.
"People want to know the government is able to decide who can come into the country, and people's frustration was that we were able to do that with people from outside the EU but not inside," she told The Andrew Marr Show on Sunday (2 October).
"The important thing is to have rules set by the UK government and that the UK government has that control and we will look at the various ways we can bring in the control British people want."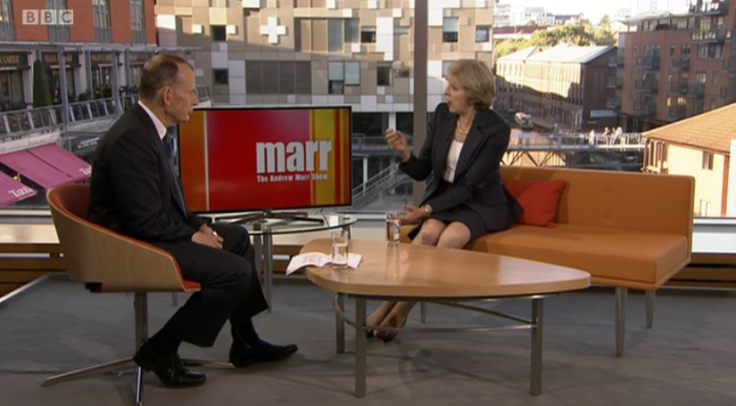 Gyurcsány said he understood British concerns over the current state of overcrowding of the UK labour market.
"On the other hand, we would like to see the 'Great' Britain, you need the open economic situation and market in Europe, in some way you need some kind of compromise and I hope that your leaders do understand that most of us are interested in preserving this kind of open situation for both of us," he said.
Hungary's right-wing Prime Minister Viktor Orban has vehemently opposed plans to relocate up to 160,000 migrants across the EU zone.
"If you say A in the alphabet sooner or later you have to say B, I think this is the first step in a very long route that would finally lead Hungary to leave the European Union," said Gyurcsány.
"Mr Orban we would like you to let Hungary remain a member of the EU but this referendum is the first step that will be followed by another one if he is successful today, but we hope very much that finally he will fail."
The EU migrant quota initiative, announced following last year's migrant crisis, would see Hungary forced to resettle 1,294 asylum seekers.
Polls are currently suggesting that voters will reject the quota, however, turnout needs to be over 50% for the referendum to be valid.